What's Your Profile Score?
The
GROUND BREAKING ALGORITHM
that
MATCHES
you to your
IDEAL B-SCHOOL
Get your Score
Learn More
Only 16% of Applicants get accepted to their dream schools.
Here are 3 cutting-edge tools to help you get there

Profile Evaluation serves 3 purposes:
Get an insight into the way B-Schools will evaluate your profile.
Get a realistic idea about the strengths and weakness of your profile
Get recommendations on how you can improve your profile

School Selector
Based on your profile score, our unique algorithm will suggest you a set of TARGET SCHOOLS categorized into

University Filter
Check out reviews of top Masters in Management programs all over the world and pick the school of your dreams. Filter schools based on GMAT requirement, location, UG requirements and more!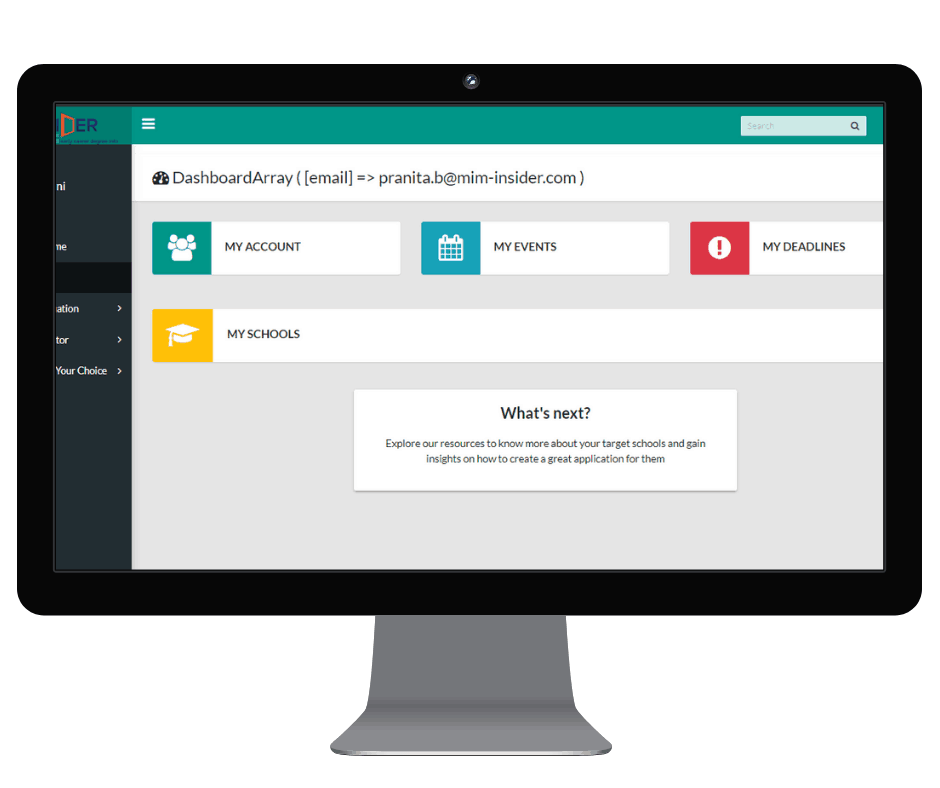 Did you know that you can FOLLOW your TARGET SCHOOLS?
If you ever feel OVERWHELMED while collecting B-School Information, our magical 'Follow Button" is the perfect solution for you. Just FOLLOW the schools of your interest, and get information about
Program review
School Events
Deadlines
……. all at a SINGLE PLACE!
 A 7 STEP PROCESS To Make The Most Out Of MiM-Insider
We are a one-stop solution to all of your B-School Application needs. Want to make the most out of our resources?  This road-map should help you !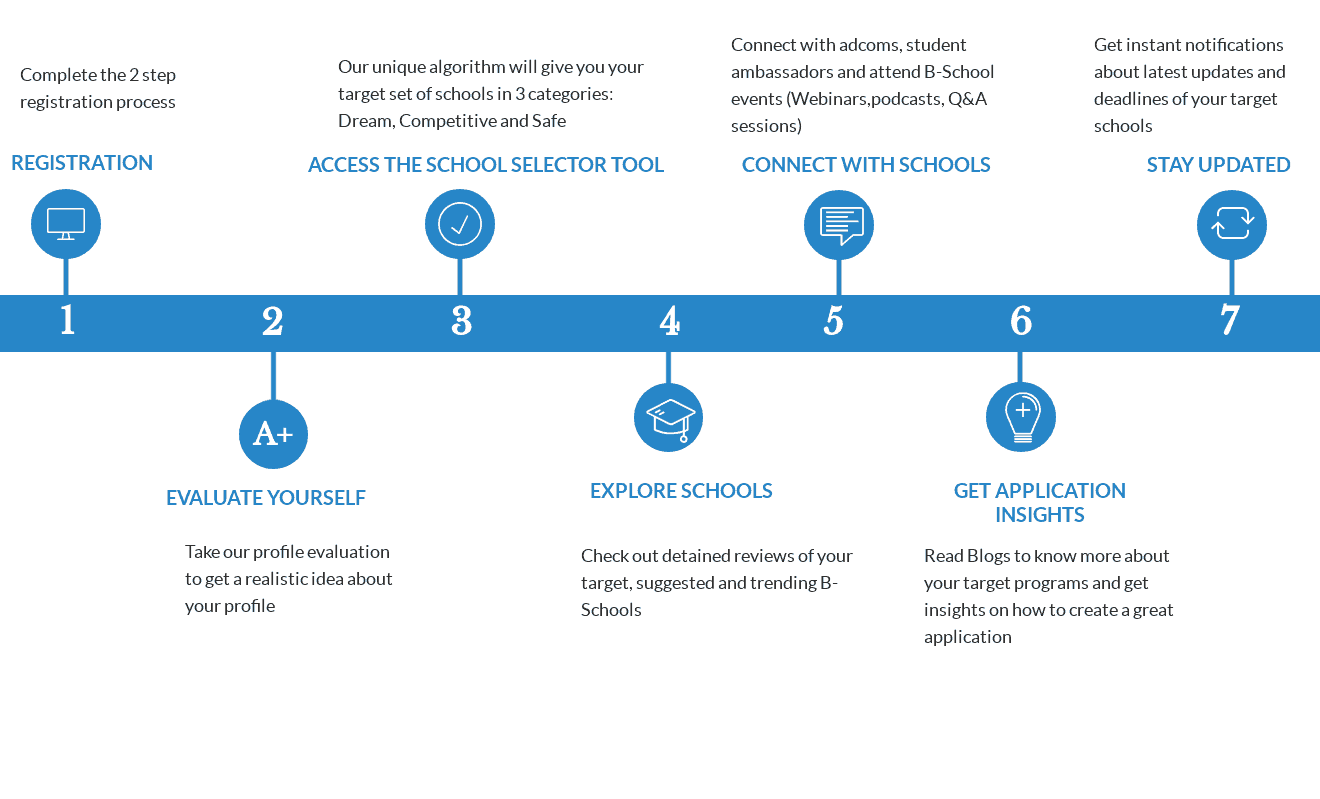 Get in-depth school insights
Check out our best content
 Sauder School Of Business Masters in Management R2 Deadline
HEC PARIS Masters in Management R2 Deadline
LONDON BUSINESS SCHOOL Masters in Management R2 Deadline
University of Waterloo Masters in Management R2 Deadline