DEGREE
Master of Arts in Strategy & International Management (SIM)
PROGRAM LENGTH
18-24 months
CAMPUS
St. Gallen, Switzerland
St. Gallen SIM Overview
The St. Gallen Review is useful for people who want to gain a quick understanding of the Master of Arts in Strategy & International Management program at University of St. Gallen and understand if it would be a correct choice for them. Apart from a brief review of the school, data about the Master of Arts in Strategy & international Management application process, the class profile and placement statistics upon graduation are presented.
St. Gallen SIM Highlights

1st rank worldwide for 8 Years

Accreditation
EQUIS, AACSB

 Class Size
51

  Double degree
SIM-MBA 
| | | |
| --- | --- | --- |
| | Financial Times'17 | 1 |
| | The Economist | 5 |
| | QS World Rankings '18 | 10 |
Program and Curriculum
The Master of Arts Strategy and International Management (SIM-HSG) program began in 2004 and entered Financial Times Masters in Management ranking in 2010, ranking 4th. The program is research-based, academic rigor, highly interactive in nature and practice-oriented. 100% of the faculty are doctorates and 77% are international faulty. Students are being offered internationally oriented curriculum via experiencing foreign cultures through SIMagination Challenge and SIM International Projects.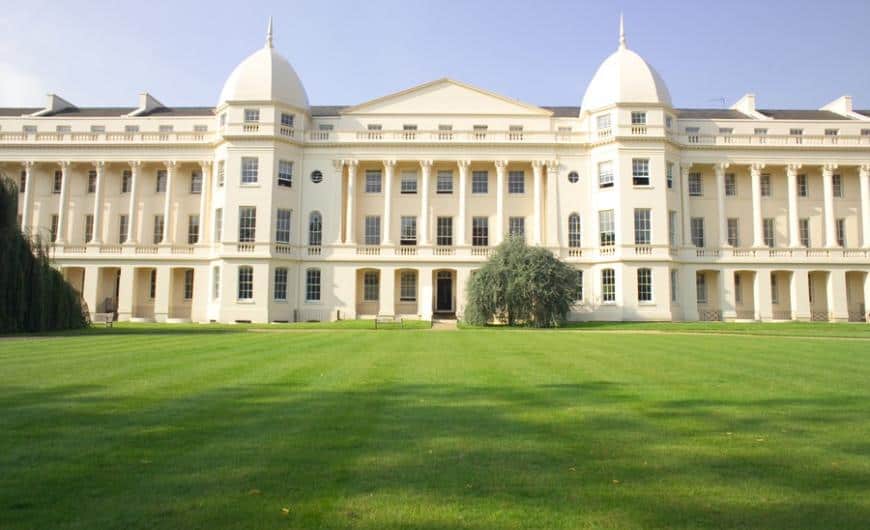 Marketing and Consumer Behaviour
Organizational Behaviour and Change
Alliance & Network Strategy
Digitalization & Customer Centricity
Comparative Management Systems: A European and US Perspective
Entrepreneurship
Exploring Sustainability as a Strategic Opportunity
The Global Leader & Managerial Effectiveness
Business Model Innovation
Mergers & Acquisitions
Strategies for Renewal
Financial Management
Strategic Management
International Management
Strategic Leadership
Research in Management
St.Gallen has partnered with BCG, the world's leading consulting group, for its corporate events, which include –
Interactive workshops
Field Visits to corporate offices
International Corporate Internships
120 student associations and initiatives contribute to a rich and diverse university life.
Student associations are set up around themes:
politics
society
management
culture
cantons
sports
Advanced skill trainings and counselling
Exclusive company workshops
Career Power Days
SIMtensive German Language Program
Career Fairs and company Events at HSG
Employment
St. Gallen attracts a rich cohort of renowned companies which includes the likes of  Google, Credit Sussie, Amazon and more. In fact, the school has a record of 100% placement.

Top 3 Sectors
Consulting     42%
Finance            34%
 Corporates     25%
| | |
| --- | --- |
| Consulting | 42% |
| Finance | 34% |
| Investment banking | 23% |
| Investment management | 3% |
| Private Equity & Venture Capital | 5% |
| Diversified Financial Services | 3% |
| Corporates | 25% |
| Technology & Telecoms | 13% |
| Media & Entertainment | 2% |
| Healthcare/Pharma | 1% |
| Industrials | 4% |
| Other | 4% |
Companies recruiting from St.Gallen SiM
Consulting
Accenture
Bain & Company
Deloitte
Mckinsey&Company
PwC
Finance
Allianz SE
Deutsche Bank
Swiss Re
Alumni Info
St. Gallen has a rich alumni network 21,000+ graduates who are occupying leading positions at top companies across the globe. Moreover, the community is kept actively engaged via 43 alumni clubs. The university has established 'HSG Alumni Association' to create value not only for alumni but also for the University, its students and faculty. In doing so, HSG Alumni adopts three strategies: Friendraising, by which the alumni foster and expand the network of former students of the University of St.Gallen. Fundraising, by which the alumni give back some of what the University has given to them through financial support; and Brainraising, by which the alumni share their practical knowledge and experiences with the University
Some Famous Alumni
Josef Meinrad Ackermann, former CEO Deutsche Bank
Peter Wuffli, CEO-UBS AG
Klaus Tschütscher , Twelfth Prime Minister of Liechtenstein

Class Size

GMAT

Average Age

Nationalities

Female

 Average Work Exp
Useful Information:
The SIM program at the University of St. Gallen gives you the opportunity of international exposure with its mandatory International social project. Also, the has close ties several international corporations which makes the program even more attractive for students on the lookout for international opportunities.
Eligibility
Recognized degree with atleast 180 ECTS Credit points
Evidence of linguistic proficiency
Evidence of proficiency in atleast 1 foreign language
Evidence of sufficient accounting knowledge
Valid GMAT/GRE Score
 Rounds                     Deadline Dates
   Round 1                  October 2018
   Round 2                  December 2018
   Round 3                  March 2018
   Round 4                   April  2018
Next Deadline Approaching in
Application Documents
Digital passport photo
Signed "General Provisions of the University of St. Gallen"
Passport or ID card and, if applicable, a Swiss (permanent) residence permit
Curriculum vitae in English – style template
Supporting documents for extracurricular activities
Evidence of linguistic proficiency in English
Essay in English
GMAT or GRE test (official or unofficial score report)
Higher education entrance qualification (Swiss Matura, foreign secondary school leaving certificate)
Degree documents, if available. Otherwise current official transcripts from each university attended (including exchange programmes and transcripts from unfinished degree programmes). The current transcript must show at least 120 ECTS credit points for courses taken so that we can process your application. In the case of double degree programmes or "joint degrees", transcripts from each attended university including explanatory notes on the course programme must be submitted.
If any of the documents are not issued in German, French, Italian or English, you must also submit a certified translation of the document in German or English. Please observe our guidelines "Certified documents and translations".
Only one file can be uploaded per bullet point. You can use online tools such as online2pdf.com to create PDF files or to combine several pages into one PDF file. Make sure the files you send to us are legible so that we can process your application without delay.
Swiss citizens need their Swiss social insurance number (AHV number) for the application. If you do not know your insurance number, please order a duplicate of your insurance certificate from the Swiss Central Compensation Office in good time.
Application Essays
Through the SIM Essay, you are asked to critically reflect upon a relevant question. You are encouraged to express your own view on the question's topic in a structured manner, whilst remaining true to your personal style. The strength of the argumentation, evidence of critical and creative thinking, communication skills and a structured reasoning should prevail over the use of literature or content research.
"Today humanity is facing unprecedented challenges on a global scale. In your view, are we asking the right questions, are we focusing on the relevant root problems-or have we so far missed out to address the key drivers of our progress and well-being? Please focus your critical reflections on the one most fundamental key driver and argue thoroughly."
This Argumentative essay is a way for them to see your writing style, thought process as well as your analytical abilities. They complement your CGPA and give the ad com a way to understand your academic potential.