CAMPUS
Jouy-en-Josas, France Doha, Qatar
HEC Paris MiM Overview
The MiM program at HEC Paris is designed for the leaders of tomorrow. It has maintained it's top rank consistently.The placement and average salary records are highly impressive. The brilliant achievements of the HEC alumni is praiseworthy.

Exchange partners
114

CEMS partners
29

Double degrees
15

Optional Certificates
9
| | | |
| --- | --- | --- |
| | Financial Times'18 | 2 |
| | QS World Rankings '18 | 1 |
| | The Economist | 14 |
Program and Curriculum
HEC Paris offers a diverse range of programs specializing in education, research and management. The students come from diverse nationalities, creating a dynamic environment on campus. HEC has a 97% placement record. The location is quite alluring as it is in close proximity to Paris. Field trips, language and certificate courses are among the many exciting things that HEC Paris has to offer. No wonder why the biggest of the big companies recruit many of the HEC Paris graduates.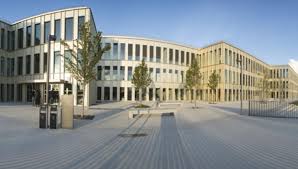 Credit rating
International banking
Project Finance
Business strategy for digital age
Ethics and sustainability
Debating
Global Human Resources Management
Business performance management
Company law
Corporate Finance
Decision and data modelling
Financial accounting
Financial markets
Financial economics
Marketing
Methods of cost analysis
Operations and supply chain management
Statistics
Management
Business Law
Public Affairs
Sustainability and social innovation
Media, arts and creation
Cognitive science
Journalism
Students have many opportunities to work with companies on real-life consultancy projects and 'live cases', for instance with EDF, L'Oréal Paris, Procter & Gamble, PwC, Roland Berger, TBWA, etc.
Sponsored by a company, Certificates are a set of interdisciplinary courses and other types of field work related to a given sector. Each student selected for a certificate will be awarded an additional HEC certificate if he/she validates all the requirements of the course.
Digital Entrepreneurship
Digital Transformation with Axa
Energy & Finance with Deloitte et Société Générale
Excellence in Client Experience with LVMH
Luxury with Kering (Gucci, Saint Laurent, Alexander McQueen, Balenciaga, Stella McCartney, Sergio Rossi, Boucheron…)
Mergers & Acquisitions
Social Business/Enterprise and Poverty with Danone, Schneider Electric and Renault.
HEC Paris considers community life to be one of the cornerstones of the education it provides. There are over 100 societies on campus with which students can get involved, covering a wide range of different activities and interests
Arabic Society
Christian Union
HEC International Society
Dance Association
Drama Club
Making
Music'Addict
Employment
98% of MiM graduates get placed within 3 months of graduation. Options are pretty high for global jobs as well. Graduates can work in a wide range of sectors.
Top 3 Sectors
Consulting
Financial Services
Real Estate/ HighTechnology
| | |
| --- | --- |
| Consulting | 31% |
| Finance | 35% |
| Information Technology | 7% |
| Consumer services | 6% |
| Industrial utilities | 6% |
| Consumer goods | 5% |
| Luxury | 4% |
| Health | 1% |
| Others | 2% |
Companies recruiting from HEC Paris MiM
Consulting Sector
Deloitte
McKinsey & Co.
PricewaterhouseCoopers
Bain & Co.
Oliver Wyman
A.T. Kearney
Finance
BNB Paribas
Ernst & Young
Morgan Stanley
Goldman Sachs
JP Morgan
Deutsche Bank
Technology
Google
Air Liquide
BearingPoint
Want to know your chances at HEC Paris?
The HEC Paris alumni network is a storehouse of successful stories of top executives and entrepreneurs. From analyst and consultant positions in Mckinsey, Amazon, Philips to founders of powerful business enterprises, they have achieved it all. More than 52,000 of the alumni are working across different sectors all around the world. The network is among the largest in Europe with the alumni based in over 132 countries. The network organizes more than 1000 of events to facilitate exchange between students and members and, also to provide counseling to prospective students. 98% of MiM graduates get placed within 3 months of graduation.
Some Famous Alumni
Jean-Paul Agon (Chairman & CEO of L'Oréal)
François-Henri Pinault (Chairman & CEO of Kering)
Baudouin Prot (Chairman of BNB Paribas)


Average Age


GMAT


Nationalities


Female
Useful Information
Students can choose only one out of two options available for application into HEC Paris: direct application to HEC or through SAI (Service des Admissions Internationales). SAI is the international selection process to a consortium of 5 French Business Schools including HEC Paris.
Eligibility
Bachelors degree of at least three years having obtained 180 ECTS in any field of studies (engineering, social sciences, sciences, arts, etc.).
Applicants may apply in the same year they obtain their degree.
Not older than 30 during the application year.
Deadlines (for HEC Direct)
 Rounds                     Deadline Dates
CHINA PRE-SELECTED UNIVERSITIES ROUND
2nd October 2018
   Round 1                                      23rd October 2018
   Round 2                                      8th January 2019
   Round 3                                      27th February 2019
   Round 4                                      19th April 2019
Deadlines (for SAI applicants)
Next Deadline Approaching in
 Session                                           Deadline Dates
   Autumn Session                            20th October 2018
   Winter Session                               7th January 2019
   Spring Session                                28th February 2019
   Summer Session                            19th April 2019
Next Deadline Approaching in
Application Information
The application fees for direct application is €100 and that for the SAI application is €180.
Application Documents
Degree certificate(s) or current certificate of enrolment.
A one-page résumé (CV).
All official up-to-date academic transcripts and official GPA.
GMAT or GRE or TAGE MAGE official test score report.
English language proficiency test score report (TOEFL or TOEIC or IELTS or Cambridge).
Copy of Passport or ID card.
2 completed online reference forms.
Passport-style photo in .jpg or .jpeg format only.
Application Essays (HEC Direct)
The HEC Paris (direct) application comprises of 8 long essays (1000 words long). Like most universities, HEC Paris also takes its essays very seriously and uses it as a medium to understand the strengths and weaknesses of prospective students. So make sure your essays are top notch.
Question 1 
Describe, in descending order, your 3 most important interests. Justify your answer. Please limit your answer to 1000 characters spacing included.
Question 2 
Which personal achievement are you most proud of (studies, professional life, sports etc.)? Please limit your answer to 1000 characters spacing included.
Question 3 
Please describe a situation where you failed and what you have learned from it. Please limit your                    answer to 1000 characters spacing included.
Question 4
Do you have any work or internship experience? Please give us an account of your last work/internship experience (accomplishments, what you have learned). Please limit your answer to 1000 characters spacing included.
Question 5
What are your reasons for choosing this program? Please limit your answer to 1000 characters spacing included.
Question 6
Please describe your short term career goals. Please limit your answer to 1000 characters spacing included.
Question 7
Are you applying to other programs than those of HEC Paris? Please state to which programs other than those of HEC Paris you are applying and why? Please limit your answer to 1000 characters spacing included.
Question 8
Is there any additional information you would like to share with us? Please limit your answer to 1000 characters spacing included.
Application Essays (SAI)
The HEC Paris SAI applications consists of four short questions (500 characters each) and an additional question regarding your sponsorship. You have to articulately convert your thoughts into words as the character limit is less and the value of the answers is sky high. Don't make the mistake of underestimating these short questions and make sure they help in highlighting your profile.
Discuss your proudest accomplishments.
Describe a situation where you faced failure, what lessons did you learn from it?
How does your application benefit the 5-member schools?
Did you take part in any extra-curricular activities in these past years? (hobby, non-profit, sports, etc…)
How will you finance your studies?
Other application information
Candidates whose applications are pre-selected have to undergo an interview session in order to discuss their background, interests, goals and inspiration.