Imperial College Business School
Imperial College MSc Management Overview
Imperial College Business School considers as a global leader in science and technology, its mixture of business, technology, and an entrepreneurial mindset. They focused on innovative thinking and insight with new technology to develop practical solutions to real-world issues.
Imperial College MSc Management Highlights

Exchange partners
120+

Nationalities in 2017-18 class
39

Employed in three months
 91%

Female
51%
| | | |
| --- | --- | --- |
| | Financial Times'18 | 15 |
| | QS WORLD RANKINGS '18 | 05 |
| | The Economist | 15 |
Program and Curriculum
MSc Management is an intensive one year programme aimed at transforming recent graduates into highly responsible, effective and successful decision-makers in global business.The MSc Management programme's distinctive combination of business-focused learning encompasses theory and its application to the real world via practical case studies and hands-on tasks involving companies and other external institutions. Students are inspired by the value of creativity and socially responsible thinking, and they leverage the richness of their teams to devise solutions that foster innovation, financial performance and business sustainability. The graduates thrive in the corporate, consulting and entrepreneurial world. An Imperial MSc Management is a highly effective way to shape your career and is suitable for high caliber, motivated, ambitious students who want an edge in today's competitive job market."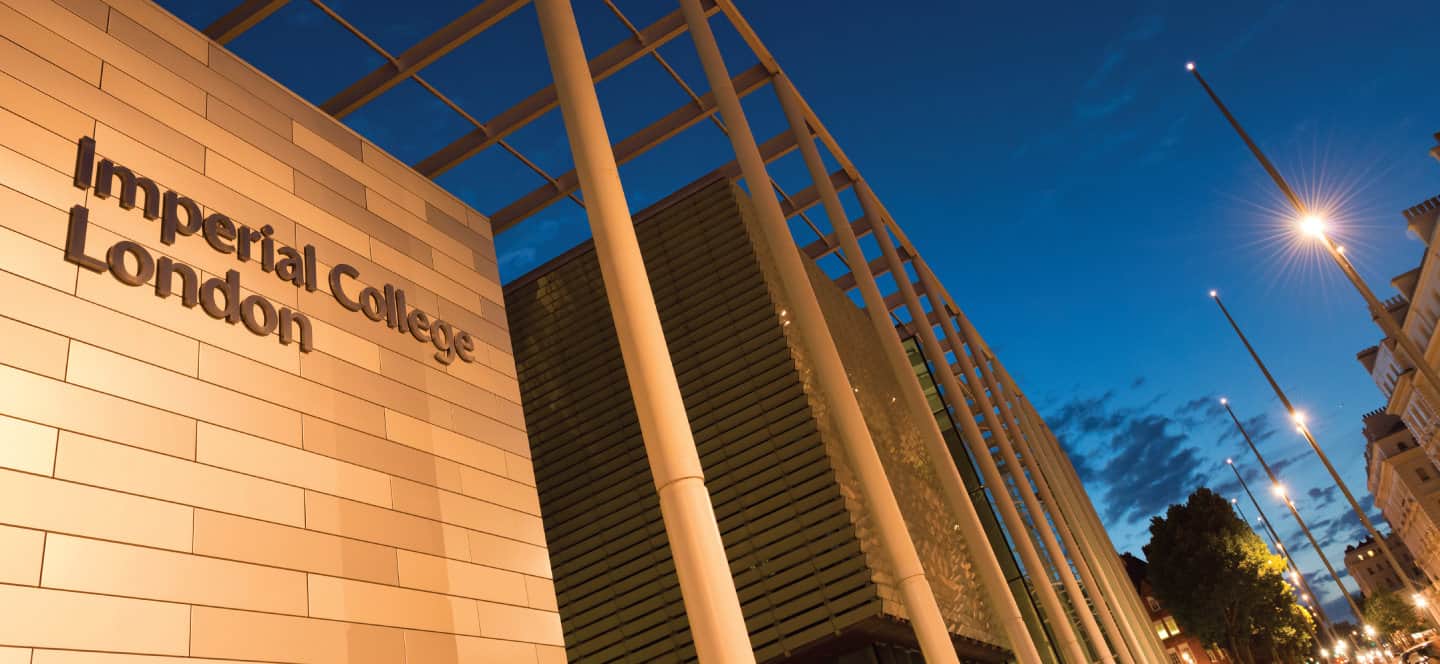 Accounting and Corporate Reporting Analysis
Business Economics
Entrepreneurship
Finance
Global Operations and Projects
Innovation Management
International Marketing
Management Capstone
Organisational Behavior
Strategic Management
Business Analytics
Business Simulation
Consulting Project
Design Thinking for Innovation
Family Business
International Study Tour
Sales Force Management
Social Project
Study Abroad
Work Placement (internship)
Accounting Primer
Careers Primer
Data Analysis Primer
Finance Primer
Maths Primer
Digital Business
Energy Business
Financial Services
Strategy and Leadership
Africa Business club
Asia Business club
Consulting club
Energy club
Entrepreneurship club
India Business club
Family Business club
Finance club
FMCG, Luxury Goods and Retail club
Latin America club
North America club
Technology, Media and Telecommunications club
Energy Society
Imperial College Finance Society
International Public Health Society
Imperial College Women In Business Society
QS World Grad School Tour in Jakarta
An exclusive evening with Imperial in Singapore
Mastering the application process: Your questions answered webinar
 MSc International Management and MSc Management webinar

QS World Grad School Tour in Mumbai

Master & More Fair in Frankfurt
Employment
Overall Placements are good, and hence Imperial Msc Management is an attractive proposition for most people.
91% Students  Employed  within three months.
65% Students Employed in Uk.
66% Students Employed in Consulting or Finance.

Top 3 Sectors
Consulting
Finance
Media/IT/Telecoms/Technology
| | |
| --- | --- |
| Consulting | 39% |
| Finance | 27% |
| Media/IT/Telecoms/Technology | 9% |
| Energy/Utilities | 5% |
| FMCG, Luxury Goods & Retail | 5% |
| Engineering/Construction/Manufacturing | 3% |
| Marketing & Advertising | 3% |
| Media & Entertainment | 2% |
| Real Estate | 3% |
| Other | 6% |
Companies recruiting from Imperial
Finance
Bain & Co
BDO
BTS
Capco
Capit
HSBC
Jardine Matheson
J.P. Morgan
KPMG
London Stock
Consulting
Accenture
BCG
BDO
Deloitte
EY
L.E.K. Consulting
McKinsey & Company
Tata Consultancy Services
Want to know your chances at IMPERIAL COLLEGE
BUSINESS SCHOOL?
 Imperial College Alumni Info
With over 16,500 alumni spanning more than 120 countries, Imperial College Business School alumni network allows for international connections and access to business leaders across all industry sectors.
93%  of students Employed in three months.
Some Famous Alumni
Belen Gallego(Associate at The Boston Consulting Group)
Jacklyn Nagle (Engagement Manager at McKinsey & Company)
MSc Management: Class Profile

Class Size

GMAT

Average Age

Nationalities

Female
Useful Information
Imperial College London is a world class university with global leaders in field of business, science and technology. The Msc in Finance programe ranked 12th in the world in the Financial Times Masters. The program provides unique combination of latest research and practical applications in field of finance.
Eligibility
MSc Management is designed for recent graduates and, to be eligible for the 2018-19 intake, you should have graduated in June 2015 or later.
Candidates with more than three years' work experience may wish to consider applying for the Imperial MBA, which provides a good foundation in the fundamental areas of business and a wide portfolio of electives.
AMBA, AASCB, EQUIS
& ATHENA SWAN
 Rounds                     Deadline Dates
   Round 1                  4 January 2019
   Round 2                  18 February 2019
   Round 3                  4 April 2019
Next Deadline Approaching in
Connect with IMPERIAL COLLEGE

BUSINESS SCHOOL 
Application Documents
Full transcripts of your degree level studies to date
Curriculum vitae (CV)
Personal statement
Career planning questions
Quantitative experience statement
Two references and their contact details – at least one of which must be academic
Application processing fee of £50
English language test results (if applicable)
Career Planning Questions
In the career planning questions you will need to show you have thought about the type of employer you want to work for immediately after graduating and have researched your target organization (s) and role. You will also need to demonstrate you have the necessary skills and experience to succeed in your chosen role. If planning to set up your own business, you will need to outline what expertise or product your business will deliver and that you have researched the market. Whilst we want our students to hit the ground running, we understand that you will also be looking to develop gaps in your skillset to prepare for your chosen career and you will need to address this in the career planning questions.
Quantitative experience statement
All of our programmes include some quantitative content and so it is useful for the selection committee to have an understanding of the level of your quantitative experience to date.You will be asked to list up to five of the most quantitative courses you have covered in your studies to date, list the main topics included and the level of study (e.g. undergraduate degree, secondary school, short course etc).Failure to complete the quantitative experience statement will delay the processing of your application.