LONDON BUSINESS SCHOOL
[session]
Companies recruiting from Duke MMS
Consulting Sector
BCG
McKinsey
Accenture
Advisory Board Company # Arthur D Little *
Finance
Barin
Citi
Crawford & Co. #
Credit Suisse #
Technology
Your content goes here. Edit or remove this text inline or in the module Content settings. You can also style every aspect of this content in the module Design settings and even apply custom CSS to this text in the module Advanced settings.
With an alumni network of 22,000, our graduates are making a difference worldwide in a diverse set of organizations that range from global corporations to start-ups. Year after year, students connect with sought-after companies looking for professionals who have the ambition to make a difference
43% of jobs found by the MMS batch of 2017 were through active networking.
Some Famous Alumni
Tim Cook (CEO of Apple)
Melinda Gates
LBS MiM Overview
The LBS MiM Review is useful for people who want to gain a quick understanding of the Masters in Management program at London Business School and understand if it would be a correct choice for them. Apart from a brief review of the school, data about the Masters in Management application process, the class profile and placement statistics upon graduation are presented.

Exchange partners
120+

Exchange partners
120+

Exchange partners
120+

Exchange partners
120+
| | | |
| --- | --- | --- |
| | Financial Times'18 | - |
| | The Economist | - |
| | QS WORLD RANKINGS  | 16 |
Program and Curriculum
Developed in partnership with top global recruiters, the MiM equips you with the critical understanding of business, the adaptive mindset and the business-ready practical skills to truly stand out in today's fiercely competitive marketplace. Interact with world-leading business minds and industry experts. Expand your global perspective within a student body drawn from every continent, on a campus alive with student and alumni clubs in the heart of London. Gain unparalleled opportunities to forge international business connections and networks. Prepare for a world-class career.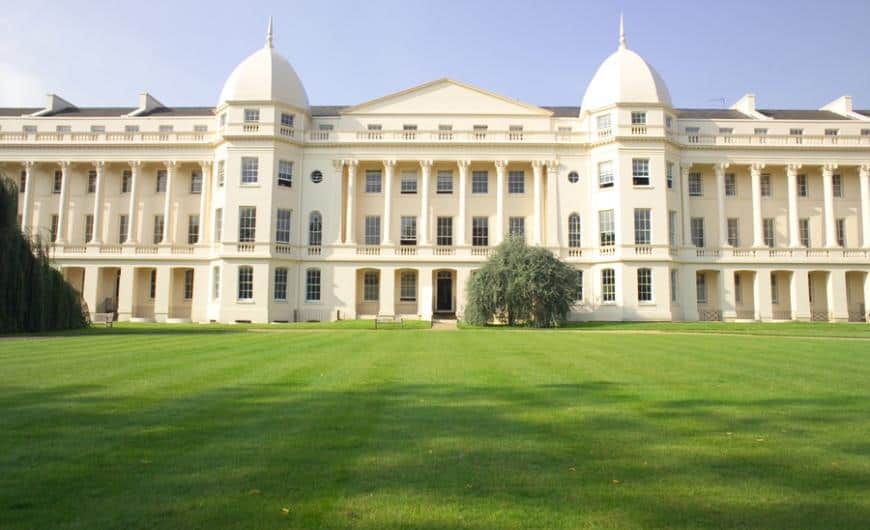 Accounting
Economics
Finance
Management Science and Operations
Marketing
Organisational Behaviour
Strategy and Entrepreneurship
Accounting
Economics
Finance
Management Science and Operations
Marketing
Organisational Behaviour
Strategy and Entrepreneurship
The Skills Programme provides a range of professional development courses that complement your academic studies and your career ambitions. Developed in close collaboration with international recruiters and our own Career Centre, the programme defines the core skills that employers want. Skill development is delivered both digitally and through training with leading business practitioners.
Led by faculty, Global Immersion Field Trips (GIFTs) are an integral part of your degree and expose you to the key themes of entrepreneurship, sustainability and social impact. The trips are an immersive and transformative part of your learning experience, building experience and skills and challenging you to work with communities, organisations and different business cultures to solve real-world business problems. A core requirement of the degree, you gain programme credits, deliver concrete solutions, and emerge with a deeper understanding of new sectors – from micro-finance to clean energy – and the international business context.

Class Size


GMAT


Average Age


Nationalities


Female


 Average Work Exp
Employment
Overall MiM LBS Placements are pretty good, and hence LBS Masters in Management is an attractive proposition for most people. We can write about alumni and more information which makes placement attractive in a school
Top 3 Sectors
Consulting
Investment Banking
Technology & Telecoms
(we can have tables too for industrywise)
Alumni
Every successful entrepreneur or executive has a story to tell about excelling in business – and the London Business School (LBS) alumni featured on this page, are no exception. From pharmaceuticals and petrochemicals to broadband and TV, these leaders have all made their mark. But who are they, what have they learnt and how did they conquer the business world? Here are their stories.
Some of the famous alumni of LBS are Tony Wheeler,Cyrus Mistry, Jimmy Maymann…
we can add tables, for sector vise information. or whatever interesting things we have to say.
| | |
| --- | --- |
| Consulting | 42% |
| Finance | 34% |
| Investment banking | 23% |
| Investment management | 3% |
| Private Equity & Venture Capital | 5% |
| Diversified Financial Services | 3% |
| Corporates | 25% |
| Technology & Telecoms | 13% |
| Media & Entertainment | 2% |
| Healthcare/Pharma | 1% |
| Industrials | 4% |
| Other | 4% |
Want to know your chances at LBS?
Eligibility
Recent graduate (who graduated in 2016 or will graduate in 2017)
An individual having less than one year of full-time corporate work experience, or less than two years of experience in a non-traditional business role
Graduate in any discipline with a UK 2:1 or above (or are you expected to) this correlates to above average academics in other grading schemes
 Rounds                     Deadline Dates
   Round 1                  21 September 2017
   Round 2                  02 November 2017
   Round 3                   11 January 2018
   Round 4                    08 March 2018
   Round 5                     12 April 2018
   Round 6                    31 May 2018
Next Deadline Approaching in
Connect with London Business School
Application Documents
Online application form
Application Essays:

4 long essays & 3 short questions

GMAT/GRE Score
One page CV
2 Letter of recommendations: One academic & one professional
A copy of college transcript
IELTS, TOEFL, Cambridge CPE, CAE or PTE Academic score (for some international students)
Application fee of 90 pounds
Application Essays
The LBS MiM application comprises of 3 long essays and some short answer questions. LBS takes its essays very seriously and uses it as a medium to understand the strengths and weaknesses of prospective students. So make sure your essays are top notch.
LBS MiM Long Essays
Question 1 (600 words)
What motivates you to further your academic and professional interest in business and why do you want to pursue the Masters in Management or Global MiM programme at London Business School?
Question 2 (400 words)
During your time as a student, how will you contribute to the London Business School community?
Question 3 (Global MiM applicants only)
Global MiM applicants will be required to complete an additional video essay component of the application via Kira Academic. You will receive the details of how to access your video questions via Kira within one week of submitting your application.
LBS MiM Short Questions
The LBS Application consists of several short questions which in many ways supplement your essay questions and cover different areas of your profile. Don't make the mistake of underestimating these short questions and make sure they add to the profile you have created in your long essays and don't just reiterate what you have already mentioned.
Please tell us which country/countries you hope to work in after graduation
What are your post-Masters in Management /Global MiM career goals? Please state your ideal sector, role and function (300 words max)
What would be your Plan B career goals? (300 words max)
Tell us about your main interests and activities in your free time (400 words max)
Please tell us your most significant international experiences to date: (100 words max)
Based on your current knowledge of the programme, what do you think will be the key challenges for you during the Masters in Management/ Global MiM, both academically and personally? How do you intend to overcome these challenges? (300 words max)
We encourage applicants to take into consideration the impact of study on family and friends. Who have you discussed your plans with and what was the response? (300 words max)
If you know any London Business School Alumni or Students, please give their names, graduating class and tell us how you know them. (300 words max)