DEGREE
Masters in Management
PROGRAM LENGTH
18-24 months
NOVA MiM Overview
The NOVA MIM Program is a world known management program specifically designed to provide students with subject-specific skills that are essential to becoming a management leader. A wide range of tracks are available for students with different educational backgrounds, experience and aspirations.  There is an option for International Masters Management track which allows students to take a semester abroad or pursue an international 10 weeks internship abroad. Thus, providing them with international exposure,practical experience and the opportunity to build a corporate and international network.

Exchange partners
150+

Triple Crown
accreditation
| | | |
| --- | --- | --- |
| | Financial Times'18 | 30 |
| | The Economist | 34 |
| | QS WORLD RANKINGS '18 | – |
Program and Curriculum
Developed as an enriching combination of core courses, electives, skill modules, and work project, the course provides students with the required academic rigor and professional knowledge to succeed in management roles. The Program involves an extensive period of professional transformation that prepares the students for global challenges in all industrial milieu. The course starts with a discovery week and a student can choose an area of expertise to focus their master studies on a particular area. There are 9 areas that can be chosen from-
Accounting & Auditing

Financial Management

Digital Business 

Human Resources Management

Innovation & Entrepreneurship

Marketing 

Operations Management

Social Enterprise

Strategy & International Business
The course provides the students with practical exposure by enabling them to-
Network with peers and faculty from leading institutions in world capitals such as Dublin, Brussels, London, Madrid, New York, and Sao Paulo.
Visit innovative and successful companies and their business leaders, and extend your understanding.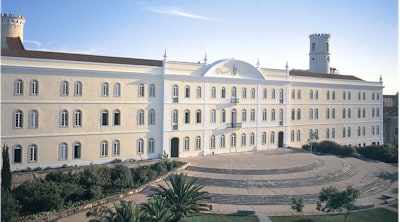 Applied Corporate Finance
Applied Entrepreneurship
Auditing
Banking
Big Data Analysis
Brand Management
Change and Process Management
Competition Policy
Consulting
Consumer and Managerial Decision Making
Consumer Behavior
Corporate Governance
Corporate Social Responsibility
Corporate Strategy
Corporate Taxation
Creating and Managing Entrepreneurial Ventures
Cross-Cultural Issues for Marketing
Customer Relationship Management
Digital Marketing
Distribution Channels
E-Commerce
Economics of Education
Economics of Health and Health Care
Entrepreneurial Finance & Venture Capital
Family Business
Financial Statement Analysis
Futures and Options
Global Business Challenges
Global Human Resource Management
Global Supply Chain Management
Integrated Marketing Communications
International Business
International Taxation
Leadership and Change Management
Luxury and Fashion Marketing
Management Control Systems
Management of Non-Profit Organizations
Management Seminar
Managerial Accounting
Marketing Research
Mergers, Acquisitions and Restructuring
Microfinance
Modelling Business Decisions
Negotiation Analysis
New Product Development
Operations Management
Organisational Theory and Design
Organization and Incentives
Persuasion and Negotiation
Positive Organizations
Poverty: Concepts and Challenges
Pricing Strategies
Private Equity
Project Management
Quality Management
Research Methods for Business
Sales Forces Management & Retailing
Small Business Management
Social Entrepreneurship
Sustainable International Business
Venture Simulation
Finance
Human Resources
Marketing
Statistics
Strategy
The Skills Module has four main areas of focus-
Quantitative skills
Ethics
Corporate Links
Communication and CreativitY
These modules help the students to get a comprehensive perspective on ethical and ecological issues along with creating a stimulating learning environment.
Each module has a distinctive approach. Study trips to major business cities where students get an opportunity to  visit companies, meet NOVA SBE alumni and explore the city give students the opportunity to understand the real time issues faced by corporate companies.  Alternatively, they may have to hone their self-leadership and resilience skills in preparation for the start of their professional career or explore the relationship of ethics, social responsibility, and corporate performance in strategic planning, implementation and evaluation through custom-designed modules dedicated to such competences and disciplines.
Students must complete a Masters Work Project, which is equivalent to a Masters Thesis. This can be developed in the following ways:
Directed Research: an original piece of work on a topic proposed and supervised by a professor. This may also take the form of a case study.
Field Labs students undertake specific projects that replicate real-life working environments in a controlled setting and with the support of an experienced instructor.
Internship an internship where students develop a project in a problem-solving format for a company, in response to a pre-defined question/problem raised by the host organization and under the supervision of a Nova faculty member. Students may apply for internships offered by Nova or obtain one directly from a company via their own contacts.
AIESEC
CEMS LISBON Club
Masters Student Network
The Green Nova
Women in Business Club
Nova Cultural Event
Future Talks Sessions
NOVA Annual Conferences
Employment
NOVA School of Business and Economics has a very high rate of employment as per the statistics. Many students earn salaries in six figures after graduating from this programme. The "Mastering your Career" program is focused on providing students with all the support to help them emerge with a career trajectory.

Top 3 Sectors
Consulting & Auditing
Consumer Goods
Energy & Utilities
Companies recruiting from Nova MiM
Consulting Sector
Deloitte
KPMG
Accenture
BCG
Finance
Ernst & Young
BNP Paribas
Have queries regarding the program?
Join our Facebook Group!
Alumni Info
NOVA has a rich alumni network and the school has created a customized platform to make sure that the entire alumni network is connected seamlessly.
As well as managing the official Nova SBE alumni social networks, Nova also offers all alumni to have already created their online profile exclusive access to the Nova-managed alumni directory.
Alumni are searchable by:
Name
E-mail address
Course name
Course year
City
Country

Class Size

Nationalities

Average Age
Useful Information:
The MiM programme at the Nova SBE comes with diverse choices of electives which helps the students to build their skill-set. It allows the students to customize their programme according to their choice, further helping them to fulfill their professional aims.
Eligibility
Candidates from any Bachelor program are eligible. However, candidates with limited quantitative skills may need to complete bridging courses in August.
Candidates are encouraged to provide evidence of English language proficiency at level B2. No knowledge of Portuguese is required.
Professional experience is not a requirement to be admitted. Candidates should have less than 2 years of professional experience
Should be under 26 years old
 Rounds                     Deadline Dates
   Round 1                  20 February 2018
   Round 2                  20 March 2018
   Round 3                   1 May 2018
Next Deadline Approaching in
Application Documents
At this stage, the following documents will be requested:
Passport photo
Copy of ID card
Curriculum Vitae (in English)
Grade transcript with full list course list and grades
Motivation letter/cover letter in English (for Double Degree candidates)
English Certificate (when available)
Second foreign language certificate (for International Master in Management)
Proof of mobility experience (for International Masters in Management)
Application fee payment receipt (non-refundable fee of 51€ for all applicants)
Any other documents in English that you think may enrich your application, such as a motivation letter or reference letter
Additional Application Form (for Double Degree candidates only)
Confirmation of enrolment will be subject to presentation of an Official Graduation Certificate within the first month of classes.
Interview
Candidates may have to attend a Skype interview with either alumni or faculty designed to examine the information provided in the application and evaluate the applicant's eligibility and suitability for the program.
Application Essays
No application essays are required for the Nova SBE MiM Program. Applicants are required to express their strength, and interests through a motivation letter.
When writing the motivational statement the applicant is advised to focus on the following:
Why do you think that the university and the Master's program are interesting and suitable for you? 

Focus on some of your strongest qualifications, past experiences (international experiences are always relevant) and qualities; organise the middle paragraphs in terms of the qualifications most relevant to the programme, you can also refer to your CV for more details;

Conclude by restating your interest and show appreciation for the chance to prove yourself in the letter.
As you can see the Nova SBE MiM Programs application is pretty extensive, & this is a good thing as they want to ensure only top quality students make it through the application process. So make sure you have perfect SOP's and stellar LOR's as they WILL make or break your case.
Essay questions for the Nova Fellowship for Excellence:
State your contribution to the academic life and community in your previous studies (Up to 1000 characters)

State your extracurricular activities and social engagement (Up to 1000 chars)

State your academic achievements (remember that your Grade Point Average has already been discriminated above) (Up to 1000 chars)
Once you are done with your application, the Nova SBE board reviews it and if shortlisted you would be called for an Interview round for the SBE MiM Programs.