MiM CAREER PROGRESSION
Are you still living in the era where management only meant doing an MBA? Then it's time for you to come out from under the rocks and explore the degree that selling like hot cakes: the Masters in Management. Due to lack of work experience requirement and low fees as compared to MBA have led to the increasing demand for the degree.
For fresh graduates who want to pursue a career in management, the master in management degree is the best choice.  A wide range of job options await students in the fields of finance, business, data analytics, engineering management, etc. There are a number of B-schools around the world offering the degree so make sure to choose the right school that suits you best and build your career path accordingly.
In this blog, we will present you with the typical career progression of a MiM graduate.
Job prospects
Since the Master in Management degree is targeted towards fresh graduates with 0-2 years of work experience, it is no surprise to note that the MiM class profile has students with little or no work experience. This is one of the major differences between an MiM and MBA.
Since the MiM students have very less work experience, after graduating they land up entry level job roles. Well, the employers though treat MBA and MiM as distinct markets due to the due to the differences in age, work experience and curriculum.
The MiM graduates are offered entry level roles, so it is easier for them to find a job than those who have a specialized degree such as an MBA. Even if the salaries are low, the MiM graduates are open to a lot of job opportunities.
Job prospects can vary greatly with the country's immigration policy and the quality of the school chosen, just like any other degree. Choosing a reputed B-School will greatly enhance your job opportunities, while staying in a country with easy immigration policies strengthens your chances of getting a work permit and staying in the country. Other factors such as nationality, proficiency of the local language and age also comes into play.
MiM degrees are a popular alternative to the well-known MBAs among students and employers alike. Employers look for young and insightful recruits since they can be moulded into an asset for the company more easily. What attracts employers to these young employees is their energetic approach, inquisitiveness to learn new concepts, adaptive nature, quick learning ability, passion and willingness to take risks.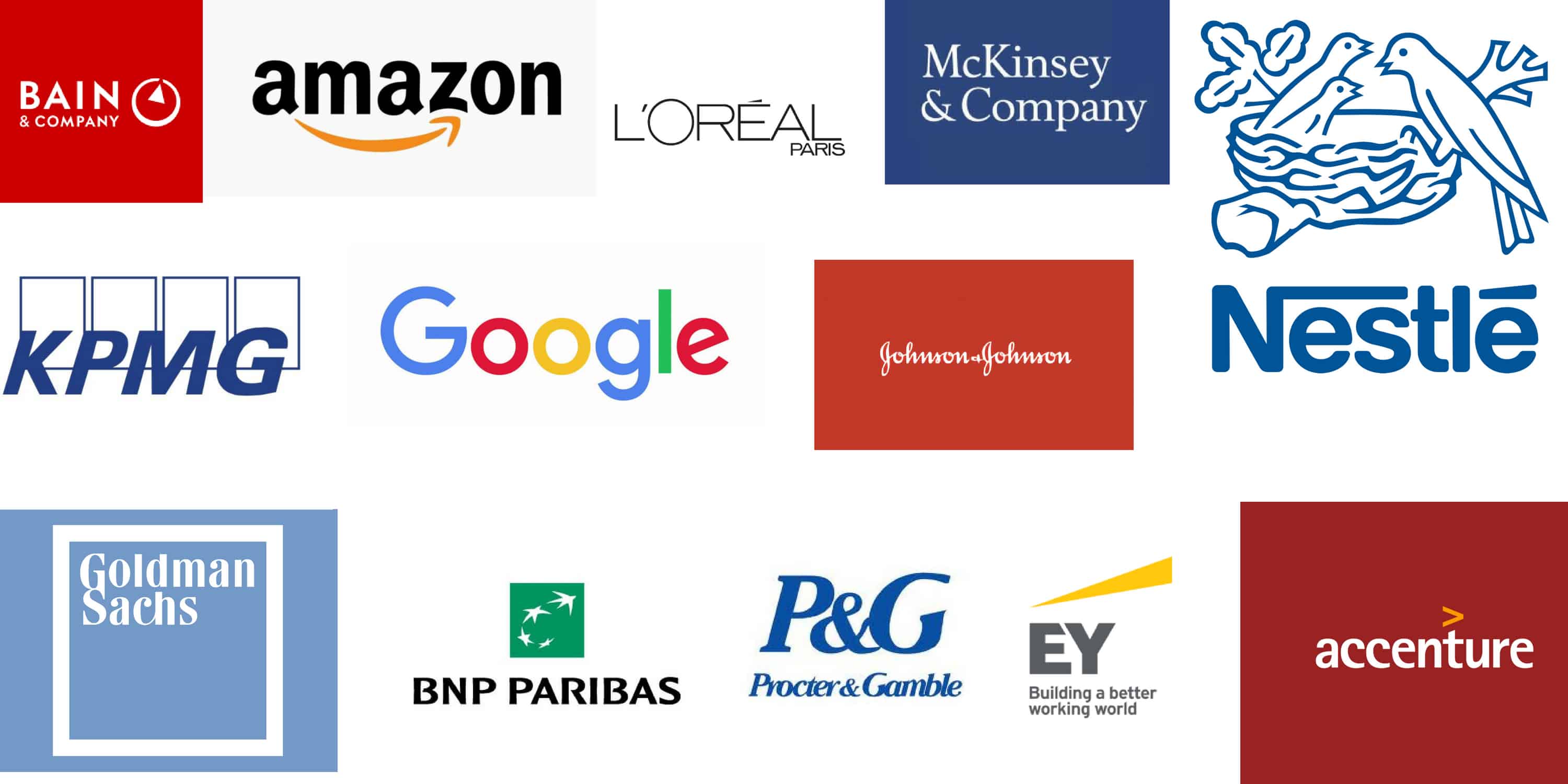 Job profiles and Industries
When it comes to choosing an MiM degree, there is a high level of flexibility as one can choose to specialize in Marketing, Finance, Strategy, Entrepreneurship, Accounting, among many others. The job opportunities though, are roughly the same for each specialization, as the fundamental portion of the curriculum is same for all degrees.
Even before the completion of the program, one can get exposure to the workplace. Many schools offer internship opportunities within the curriculum in the form of gap years, which gives students a chance to get an overview into different industries and build up their profile. This can help students to explore various industries and find out their field of interest.
The MiM degree is very is very essential in increasing the value of one's profile immensely, if he/she comes from a background in Engineering or Physical Sciences. The integration of technical or scientific knowledge with business constructs is also hugely valued by companies.  Top companies are eager to offer internships to such students, as it gives insights into how their acquired theoretical knowledge can be applied practically.  This makes them attractive prospects in the job market as it improves the profile value multifold.
After a degree in Masters in Management you can start off with as a Management Trainee, Financial Services Analyst, Graduate research analyst, etc. in mainly Consulting, Finance/Accounting, Sales/Marketing, Operations/Logistics in that order. MiM graduates mostly start working in the Consumer Goods, Consulting or Financial Services/Banking Industry.
Not only this, MiM graduates also take up supervisory positions. The fundamental principles of most disciples of management are included in the program, hence it prepares the student to be an ideal fit for such a role, as he/she can easily relate to the work conditions and responsibilities. For example, the program teaches managers how to resolve team conflicts, improve team work, and how to participate in ethical processes.
MiM Graduates also work with people from different cultures, ethnicities and backgrounds which help them adapt to situations better, deal with cultural conflicts and can enable them to think from multiple perspectives, valuable qualities to have while working in a Multi-National Corporation.
The placement success rate is very high for the top 10 schools. IE had 93% of its student employed within 3 months of graduation, HEC boasted of a 98% placement record, Michigan Ross had 92% of its students employed within 3 months of graduation. Some colleges even boast a 100% success rate. The salaries received are also high, averaging between $68000 and $98000 per year. Though a European concept, the MiM is growing in popularity in the US and Canada as well. The average salary of MiM Graduates from US colleges is $61000. Thus we can safely conclude that MiM graduates are offered medium to high starting salaries.
Career Development
A career in Masters in Management starts immediately after the completion of the degree at an average age of 24-25, given the degree is designed for freshers. As they enter important roles at such a young age, they have a lot of time to learn and improve their skill set, enhancing the potential value they can bring to an organization.
Master of Management students have received a number of outstanding offers for positions in a diverse set of industries, including consulting, technology, consumer packaged goods, manufacturing, hospitality, retail, and the public sector. Positions include roles in finance, marketing, consulting, sales, and business development, among others.
The MiM graduates are successfully working as top executives and entrepreneurs around the globe and have carved a niche for themselves in various sectors. From analyst and consultant positions in EY, IBM, Oracle, Ford, Deloitte, Amazon, Google, McKinsey, Phillips, Apple, Goldman Sachs, PWC, Accenture, etc. to founders of powerful business enterprises, they have achieved it all.
Not only this, with experience, one can even go on to become the Development Manager, Advertising Manager, Sales Managers, Managing Director, or achieve higher positions. Since the curriculum of MiM focusses on leadership and team skills, which allows students to apply the knowledge learnt in the workplace, this helps students achieve skills, which can even propel them to become the President or CEO of the company.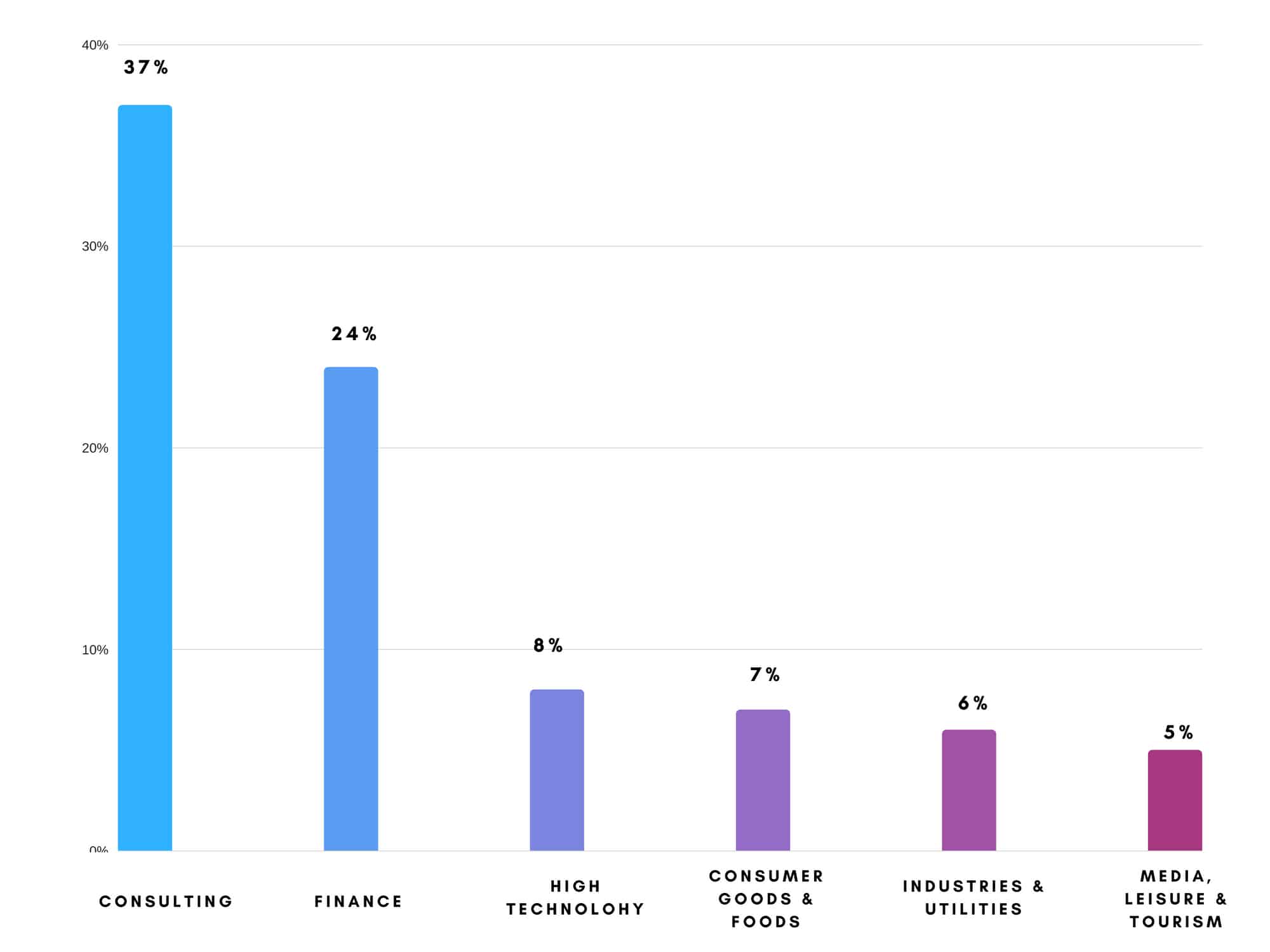 Salary
The MiM degree can help students land up with salary packages much higher than people who simply have an undergraduate degree. With specializations like Masters in Finance, you also have the opportunity to earn even more than MBA graduates. The average salary of students placed across different sectors like banking, consulting, finance, media or audit comes up to around €50000 per year. This given, students who have a specialized MiM degree across Finance, Marketing, Engineering Management or Entrepreneurship can go on to earn an average salary of 67000 EUROS, 60000-90000 EUROS, $90,000 per annum, $39,000 (which increases up to $86,000 with experience of a few years), respectively.
 

RANKING

 

NAME OF UNIVERSITY

 

WEIGHTED SALARY ($)

 

PLACEMENT RATE (WITHIN 3 MONTHS OF GRADUATION)

1
University of St.Gallen, Switzerland
114,449
100%
2
HEC Paris, France
99,145
97%
3
IE Business School, France
91,189
93%
4
London Business School, UK
85,262
96%
5
ESSEC Business School, France
89,067
94%
6
ESCP, Europe
78,215
95%
7
WHU Beisheim, Germany
106,172
95%
8
ESADE Business School, Spain
74,869
90%
9
CEMS (Global Alliance in Management Education)
76,333
95%
10
University of Bocconi, Italy
75,423
97%
Entrepreneurship and Family Business
What makes MiM one of a kind is that, unlike other degrees, MiM focuses on a curriculum which values entrepreneurship and self-dependency more than ever.
An exercise part of the WHU MiM curriculum asks students at the start of their program to come up with ideas for new businesses, which would need to be presented after making an implementation plan for the same. This increases their confidence and creativity.
Recession in Europe has led to the emergence of entrepreneurship as a viable Masters in Management Career option, especially among the younger students. This shift towards Entrepreneurialism encourages MiM students to be more risk-taking, independent and knowledgeable about business.
Hence, this has motivated more and more students to start their own business, either immediately after their graduation, or after gaining a few years of work experience. This has also imparted freedom and inspired fresh graduates to follow their passion.
Ankit Goyal, an MiM Grand Ecole alumni (2012) of HEC Paris is a burning example in this scenario. He is the successful co-founder of StarApps software and Oodles books in India. While Soowon Eom of the same batch is the co-founder of Solidware Co.Ltd in Seoul, South Korea.
Apart from starting their own businesses, MiM graduates also choose to return to their family business, having gained insights into business through the degree which provides them enough knowledge and confidence to lead their business.
Thus, the emergence of the MiM degree has given students a lot of career options to explore. Students can start their career in prestigious companies such as McKinsey, Deloitte and Goldman Sachs; lead companies in top positions; start their own business enterprise or join their family businesses. Well for those starting to embark on a Masters in Management Career, take a chill pill as your career trajectory seems to be in the right hands.
Looking to increase your chances of getting admission into the top MiM schools?
Check out our MiM All in One service and find out how our comprehensive service brings out your best qualities in your essays and maximizes your chances of getting admission.