Masters in Business Analytics in Canada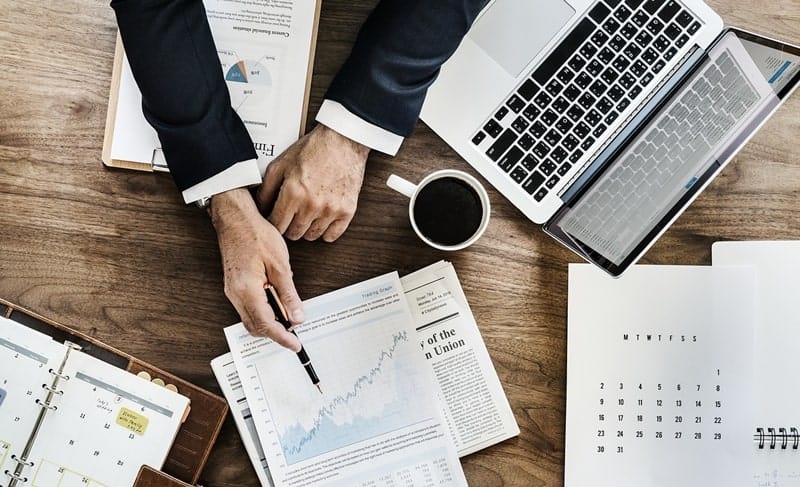 Big Data, Business Analytics, and Data Science, are trending topics nowadays and the students opting for Masters in Business Analytics and Big Data are proving to be an asset for the job market. The large amounts of data collected by an organization get transformed into meaningful data to benefit the whole organization.
To explain this in detail, we can say that as we all are living in a technology-driven world and each of the jobs available revolves around some kind of data. To work suitably with that data we require skilled data scientists/analysts who have the ability to predict plus calculate the potential outcome of the business in question by working with an effusion of data.
There are many countries like USA, Canada, Australia, Europe, etc. who are actively offering great Masters courses in Business Analytics and Big Data and among them the country that has come into limelight because of the quality of its courses and employment prospects after graduation is Canada.
Canada is a country offering many advantages that appeal to international students who are looking for employment prospects after graduation and students who aim to make the correct choice of study.
The programs that its B schools offer are helping graduates prepare to thrive in the world's most desired and in-demand field – Business Analytics.
But before we go more into detail about the Universities and B Schools offering top-notch programs for Masters in business analytics in Canada, lets first understand what the trending buzzword Big Data stands for and how big data is different from business analytics.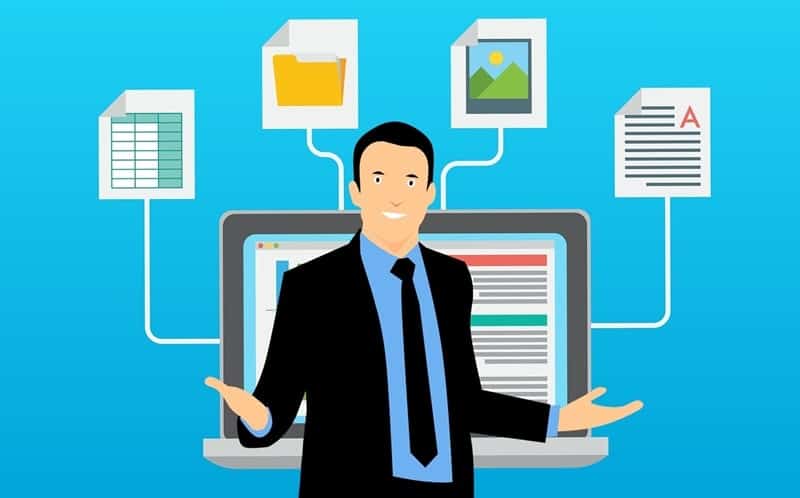 Big data refers to huge volumes of data which can be both structured as well as unstructured that a business/organization deals with on a regular basis.
Big data greatly helps a company in doing cost reductions, development of new products, time-saving and so on. The process of using that collected Big Data for the organizations best is known as Business Analytics.
What Exactly Is Business Analytics?
Business analytics or BA alludes to the collection of methods and techniques which are used by an organization to measure the accomplishments. Business analytics includes the statistical methods which can be applied to a particular project, a process or a product. Business analytics or BA can successfully be used to make an evaluation of an entire company.
The Business analytics in any organization is performed to efficiently identify the gaps and weaknesses which are there in already existing processes and further highlights important data that might be beneficial in helping an organization to prepare itself for challenges and growth that will arise in future.
The demand by companies/ organizations for great business analytics has sparked the setting up of the business analytics software and also the enterprise platforms that excavate an organization's data so as to automize some measures and further successfully pick out the important perceptions.
Difference between Big Data & Business Analytics:
Business Analytics & Big Data should not be considered similar to Business analytics basically which focuses on a core metric and which is financial and operational analytics of the organization/business.
While when we talk about the 'Big data' analytics greatly benefits us to analyze a wider range of data that is coming in the business from all sources combined and that helps the organization to make better and productive decisions.
Apart from that, the heavy, big data includes automation while business analytics depend on a particular human being or data analyst who is looking at that data and thus gathering important and meaningful information and thus drawing inferences from that.
So we can clearly say that in Big Data, the machine greatly takes over the job of analytics.
Top Tools/Skills used in Business Analytics
| | |
| --- | --- |
|   R | Excel |
| Tableau Public | RapidMiner |
| Python | KNIME |
| SAS | QlikView |
| Apache Spark | Splunk |
The Growth After Masters in Business Analytics – The Career Option
Business Analytics has reached new heights in the past years because of the amazing explosion of the data which is now being made available to the companies/ organizations.
The above-mentioned analytics tools help the companies to get the skills which are required to use that data for their benefits.
Now it becomes the job and duty of business analysts to effectively aggregate the available data and then efficiently and mindfully decide how their organization can make profitable use of that data to work more efficiently and effectively.
To match this rise in demand of business analysts and lessen the gap between demand and supply universities and colleges all over the world are providing Masters in Business Analytics which prove to be the best career option for fresh graduates who possess a background in the field of science, business, math or engineering.
Among the United States, European countries, Australia, Canada has now gained a lot of momentum in providing students with superb courses in Business Analytics with great career opportunities.
 Job Opportunities & Career Prospects after pursuing Masters in Business Analytics from Canada
Canada is a more immigrant-friendly country so after you finish your program in Business Analytics from a Canadian University and also while doing the course, you have work rights if you are an International student.
With the help of your study permit you can avail part-time jobs and after finishing your course you can get a temporary work visa that directly impacts your duration of work permit in Canada.
So if you have studied for 2 years your work permit also will be of 2 years. The visa can be renewed after it expires and you still want to work in Canada.
You can also opt for a PR or Permanent Resident status after fulfilling the stay in Canada minimum requirements.
Expected Salaries Of Business Analysts:
The salaries of professionals who pass out of esteemed colleges like HEC, Saint Mary's University, and UBC are offered an average salary that ranges between $30,000 to 65,000. And when talking about placements Masters graduates from Canadian Universities get the following prestigious placements:
Students graduating from UBC were placed at big names like Amazon, HSBC Bank Canada, PwC, and Hoot suite.
Companies like Accenture, General Mills, Coca-Cola, Oliver Wyman, picked students from Queen's University at Kingston for placements.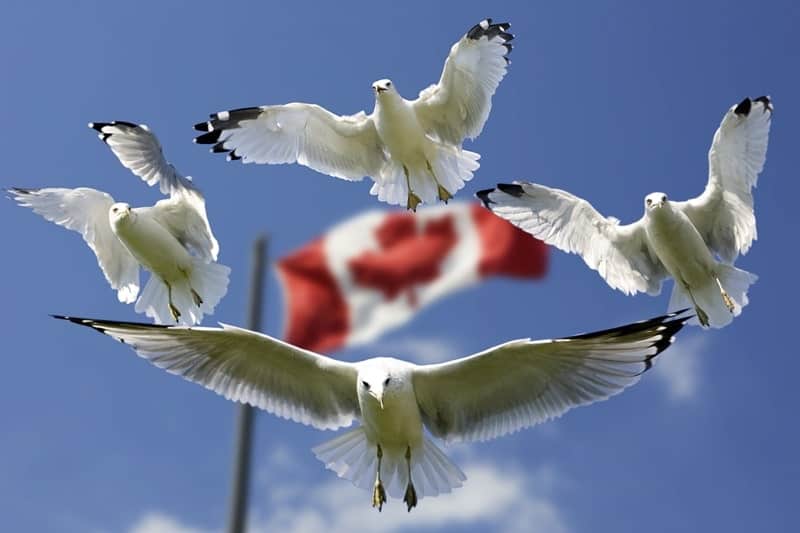 Canada has emerged as one of the strongest economies in the world. People residing in Canada enjoy high standards of living and also internationally renowned education system.
Students, who aim to study in Canada, get the options to choose from Universities like British Columbia, York University, UBC, HEC, Saint Mary University and so many top names in educational institutions all over the world. To make a successful career in BA students can have study options in the following Universities of Canada:
Masters of Business Analytics – UBC
This 12-month program of UBC, Vancouver provides students the quantitative background of analytical skills which they can further apply to meet the challenges of the current business world. The students under the expertise of programs that are created to master in the field of Business Analytics definitely move a step closer to a successful BA career.
 M.Sc. in Computing & Data Analytics 
Saint Mary's University: Saint Mary's University's M.Sc. program which is a graduate level program of 16-month program is crafted to meet the challenges of Data and Analytics.
The program develops talented computing and data analysts who contribute towards the organization's success.
 Masters in Business Analytics – York University
The Schulich School of Business offers a 12-month full-time course of Masters in Business Analytics that is so designed to give its students the tools and skills to become a BA expert.
The students get the prestigious SAS Certification when they finish the program.
 M.Sc. in Business Analytics – HEC Montreal
The HEC Montreal's M.Sc. in BA course is a 16-24 month course that gives its students the much-required skills and knowledge of the field of data and analytics.
It is the oldest business school in Canada with a large number of International students opting to study in this prestigious institution.
 Big Data Management & Analytics – University of Ottawa
The Telfer School of Management, Ottawa, provides courses in Business Analytics which offer its students the knowledge and skills required to drive performance and change in companies.
It thus helps organizations to improve their productivity.
Masters in Business Analytics – Queens University
The Queens University Masters in Business Analytics program includes all the courses that can be applied to the requirements of Certification.
You can get the best in class degree in just 12 months. This program allows you to work but is a full-time program.
The program helps you prepare for the SAS Certification as well which is a leader in the BA software.
Other Universities that offer programs in Business Analytics
| | |
| --- | --- |
| UNIVERSITY | COURSE |
| Augustana University College | Liberal Arts based Data Analytics Program |
| University of Alberta | MS in Computing Science with Data Analytics and MS in Computing Science with Machine Learning |
| University of New Brunswick | Computer Science with research in Data Management, Analytics, and Mining |
| University of Calgary | Information Security and Data Management |
| University College of the Fraser Valley | Data Analysis Post Degree Certificate |
| University of Victoria | Research in Data Science and Cyber-Physical Systems |
| Acadia University | M.Sc Computer Science with the research interest in Data Science |
| Dalhousie University | Institute of Big Data Analytics |
| Lakehead University | Introduction to Data Science |
Cost of living and Tuition Fees in Canada
The cost of living for International students in Canada is much low compared to living in cities like New York and London.
In the first year of your business school, it is very common for students to choose in campus accommodation where they share the dormitory with one more roommate.
The on-campus accommodation costs somewhere between CAD$ 3000-7500. After which a 3 bedroom apartment on rent will cost you the following in different cities:
| | |
| --- | --- |
| COUNTRY | COST |
| Toronto | CAD$1,900 |
| Montreal  | CAD$1,050 |
| Vancouver | CAD$1,950 |
| Ottawa | CAD$1,300 |
| Edmonton | CAD$1,500 |
| Calgary | CAD$1,600 |
University of British Columbia:
Tuition Fee for MS in Data Science – $31,000
Saint Mary's University:
Tuition Fee for M.Sc. in Computing & Data Analytics – $14,000
York University:
MS in Business Analytics – $19,000
Conclusion
Data has definitely become a virtual quantity that is omnipresent and so is the demand for business analysts and Canada is a country that welcomes International students as well as its own residents to join its MS programs, it has become an attractive choice of students offered lucrative career options too after doing the program.
The Universities are offering professional programs that are created and developed by the experts of data science and analytics. They are providing students the knowledge and skills which are needed to fast track to a positive great and successful career in the field of Business Analytics.
So in case you are planning to apply to any Canadian University this article would be able to provide you with the much-needed information.