DEGREE
Masters in Management
ESMT Berlin MiM overview
The ESMT MiM prepares you for a global career. The MIM program combines internships and a social impact project with applied coursework and research on the latest business and management theories. The program provides an interdisciplinary platform for discourse between management, business, and academia.

         Degree Programs
3

Triple Crown Accredition

Executive Programs
5

Alumni
1800+ Alumni
| | | |
| --- | --- | --- |
| | Financial Times'18 | – |
| | QS WORLD RANKINGS '18 | 101+ |
| | The Economist | – |
Program and Curriculum
ESMT offers a diverse range of programs specializing in education, research and management. The students come from diverse nationalities, creating a dynamic environment on campus. ESMT has a 84% placement record. The location is quite alluring and is opposite to the UNESCO world cultural heritage Museum Island.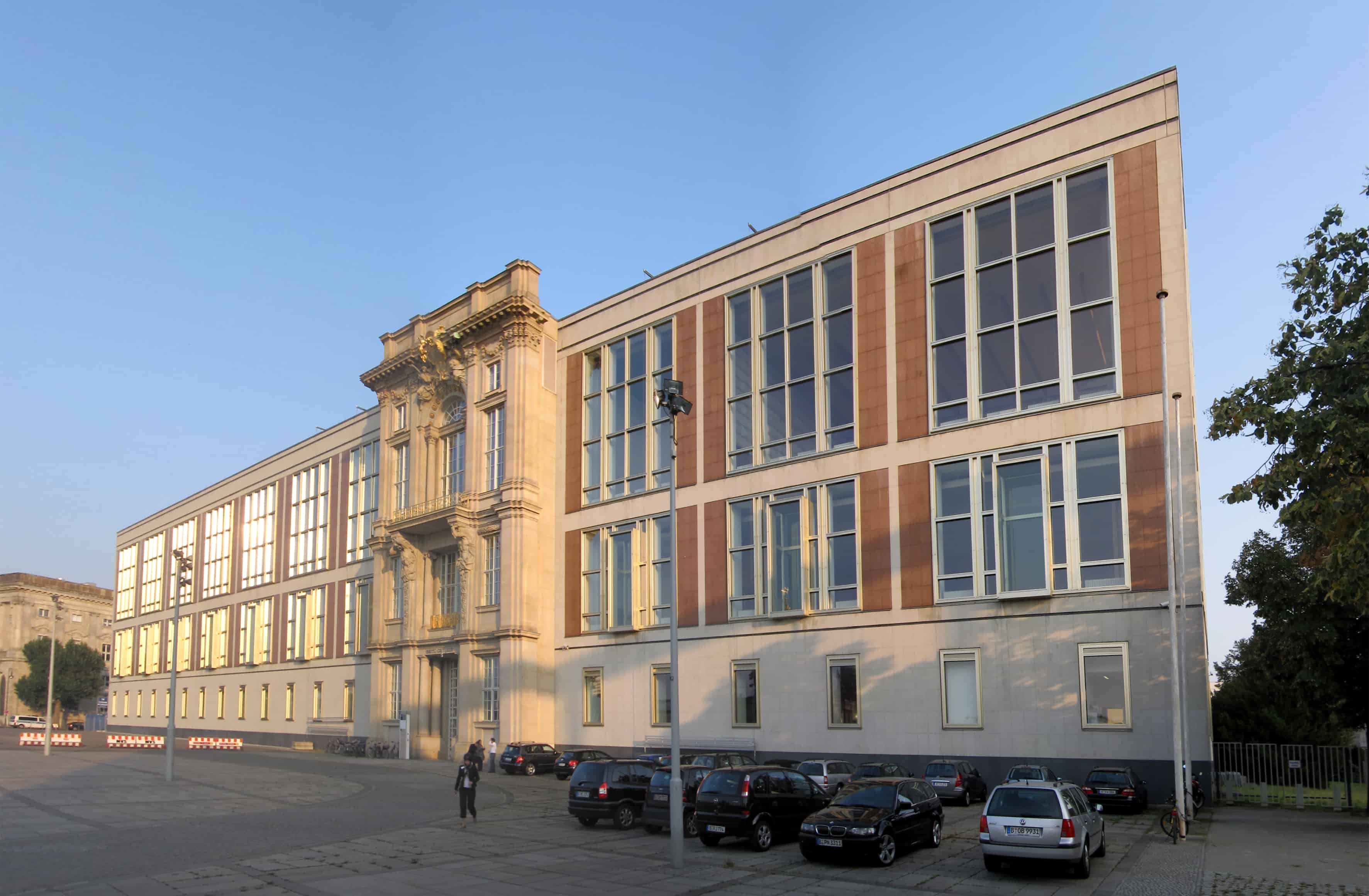 Business Analytics: Data Science for Analytics, Predictive Analytics/ Machine Learning, Advanced Decision Making Tools, Risk Modeling with Spreadsheets, Value Chain Analytics
Finance & Investments: Valuation, International Finance & Risk Management, Entrepreneurial Finance and FinTech, Portfolio Management Seminar, Advanced Finance
Entrepreneurship & Innovation: Economics of Innovation and New Technology, The Human Factor of Innovation, 'Startup Challenge', Design Thinking, Entrepreneurial Finance
Global & Digital Strategy: Global Challenges, Strategic International Management, Digital Disruption & Business Models, Digital Marketing, Digital Entrepreneurship
Judgment & Decision-making
Competitive and Corporate Strategy
Business Economics
Organizational Behaviour
Financial Management and Corporate Finance
Financial Accounting
After the core module of the program, students choose among 
two different tracks
.
One track focuses on quantitative business and includes subjects like:
Advanced Statistics
Operations & Supply Chain
Econometrics
Investments (Portfolio Theory and Asset Pricing)
The second track concentrates on innovative management, including courses such as:
Entrepreneurship
Sustainability
Global Economy
People Management and Leadership
Negotiation
In addition to completing the entire program in English, all MIM students study a foreign language. Language instruction is included into the curriculum, with options to continue instruction electronically when working on projects and internships.
For students fluent in German: you will choose a language needed to effectively manage business relationships in the world's fastest growing economies. Possibilities include, but are not limited to, Chinese, Portuguese, and Spanish. There will be up to two languages on offer each year.
For students not fluent in German: you will have the chance to study German, which allows you to complete internships and projects in German organizations and dramatically increases your competitiveness on the German job market after graduation.
Students are able to practice their foreign languages during their internships, master's thesis, and social impact project, all or some of which can be in a country where that language is spoken.
In coordination with ESMT, you will complete an 
internship 
of up to six months with a company and industry that meets your career goals. German students are encouraged to complete their internship abroad.
ESMT currently works with a growing number of companies to offer internships.
Please note that while ESMT has agreements with internship providers to offer internships, participants are still required to apply and pass the target company's selection procedures. Participants may also source their own internship opportunities.
This year, students gained internship positions at (examples):
Boeing working in Market Research & Strategy Support
BOSCH working as Product Manager
Citi working as Investment Banking Placement Analyst
Daimler working as Risk Manager
Deutsche Bank working as Global Trade Finance Product Manager
KPMG working in the Deal Advisory
Mercedes Benz Bank working in Risk Provisioning
Porsche working in Business Development
Simon Kucher & Partners working as Visiting Consultant
United Nations working as Program Manager
Zalando working in the Analytics and Business Department
Besides Germany, students are gaining international experience by interning in Japan, Turkey, Switzerland, France, South Korea and Kenya.
While working on their Master's thesis, students may seek the opportunity of a second internship and carry out their research with support from practitioners. Alternatively, particularly those who intend to pursue an academic career may opt for working on a thesis topic in close coordination with a professor's own research agenda.
The projects allow students to observe how the global marketplace plays out in other parts of the world and other levels of society.
Sustainable energy projects in Bangladesh and Madagascar
Assessing social innovation programs by a global consulting firm
Measuring the cost of inaction in developing countries
Developing a mobile app for health improvement
Launching a financial literacy program for highschool students
Duration – 3 months
While working on their Master's thesis, students may seek the opportunity for a second internship and carry out their research with support from practitioners. Alternatively, particularly those who intend to pursue an academic career may opt for working on a thesis topic in close coordination with a professor's own research agenda.
Employment
84% of MiM graduates from ESMT get placed within 3 months of graduation. Options are pretty high for global jobs as well. Graduates can work in a wide range of sectors. Hence LBS Masters in Management is an attractive proposition for most people.

Top 3 Sectors
CONSULTING
E-COMMERCE
TECHNOLOGY
| | |
| --- | --- |
| Consulting | 26% |
| E-Commerce | 18% |
| Technology & Telecoms | 18% |
| Chemical Industry/Pharma | 11% |
| Consumer Products | 6% |
| Energy | 6% |
| Financial Industry | 6% |
| Automobile | 6% |
| Travel industry | 3% |
Top Companies recruiting from ESMT Berlin
Consulting
McKinsey & Company
Zalando
Ernst & Young
PricewaterhouseCoopers
E-Commerce
Here
Mobair
Procter & Gamble
Wayfair
Technology
Audi
Mercedes- Benz
Zalando
Want to know your chances at ESMT Berlin?
The ESMT Berlin alumni hold evidence to success stories of top executives and entrepreneurs. ESMT MiM graduates are now working as marketing specialists, financial consultants, business analysts, reporting specialists, risk manager, sales manager, product manager, pricing analysts, energy consultants in top companies like Audi, Daimler, BASF, McKinsey & Co., Mercedes Benz Bank, Procter & Gamble, Wayfair and a lot more!
84% of MiM graduates from ESMT get placed within 3 months of graduation.
Masters In Management : Class Profile

Class Size

GMAT

Average Age

Nationalities

Female

 Average Work Exp
Useful Information
Employment rate is strong for ESMT Berlin MiM graduates with a 96% accepted a job offer within 3 months of graduation.
Eligibility
A previous degree (at least Bachelor's equivalent). Applications will also be accepted from final-year undergraduate students awaiting completion of their degree.
Ideally no more than 18 months of postgraduate work experience.
In order to enroll in the Quantitative Business track:
Proof of strong quantitative abilities, whether with a degree in an analytical field (science, technology, engineering, or mathematics) or quantitative economics, finance, or a similar topic.
OR a degree in any discipline with a strong GMAT score (top 20% globally in the quantitative section). A GMAT is highly recommended for all applicants to this stream.
The average GMAT score is 640. ESMT's GMAT code is H4D-SJ-86 or simply search for the school name. We also accept GRE scores, and our Designated Institution (DI) code is 7768.
In order to enroll in the Innovative Management track:
A degree in any discipline with excellent grades.
GMAT or GRE is optional but may be requested in certain cases by the Admissions Team.
AACSB, AMBA, EQUIS & FIBAA.
 Rounds                     Deadline Dates
   Round 1                  31 March 2019
   Round 2                  30 May 2019
   Round 3                   31 July 2019
Next Deadline Approaching in
Application Documents
Your CV
Transcripts to all higher education institutions attended.
Two recommendations (forms provided by ESMT).
TOEFL scores (95 minimum), PTE score (64 minimum), IELTS  score (7 minimum) or other proficiency test. The ESMT TOEFL institution code is 8707.
GMAT/GRE score.
Application Essays
ESMT MiM Long Essays
Question 1 (2500 characters maximum)
Please give us a frank description of yourself, stressing your strengths and weaknesses and the main experiences that have had an impact on your personal development. Please state examples.
Question 2 (1500 characters maximum)
What matters most to you and why?
Question 3 (1000 characters maximum)
Please discuss your short- and long-term career goals and how ESMT and the Master's in Management will help you to achieve these.
               Question 4 (1800 characters maximum)
ESMT is offering scholarships to Master's in Management students. Please familiarize yourself with the scholarship options on their website and choose yes if you are interested in competing for an ESMT scholarship. Please name one scholarship from the list and explain why you qualify for this particular scholarship. If no specific scholarship is mentioned, your application for financial support will not be reviewed.