Education Loans For Studies Abroad
Different types of education loans
Based on the security, education loans can be broadly classified into 2 main categories :
Collateral loan
Non – collateral loan
What is colleteral and non colleteral loan
Colleteral Loan
A collateral loan is also known as a secured loan. A collateral security can be in the form of house, flat, bungalow, non-agricultural land, fixed deposit, life insurance etc.
Non Colleteral Loan
There are options to secure a loan without any security/ collateral. Such type of loan is known as non – collateral loan. If the loan amount is upto 4 lakhs , no collateral is required. If the loan amount above 4 lakhs and 7.5 lakhs, then a third-party guarantor is required. A third – party guarantor is an assurance that if the person who originally took the loan fails to repay the loan because of any reason, then the full repayment of the loan shall be borne by the third party guarantor. If the loan amount is more than 7.5 lakhs, then a colleteral of suitable value is required
Eligibility criteria for education loan
Although eligibility criteria may differ slightly for different loan providers, but following are some of the common points that needs to be checked to see if one is eligible for an education loan to study abroad :

  He/She should be a resident of India.

  The student who is applying must have attained the age of 18. Otherwise his/her parents will have to take the loan

  The student should have a good academic background.

  A confirmed admission from a recognised college/education institution is a must.

  The chosen course for which the student is going to study must be a technical or professional one because banks give preference to job oriented courses.

   The co-applicant, i.e. parent(s) or guardian, need to have a regular source of income
Documents required for education loan
Before you start applying for an education loan, here is a quick list of documents that would be required while applying for the loan. Documents required may vary as per the banks own regulations.

  Filled application form

  Passport size photographs of the applicant and the co-applicant.

  Photo ID of the applicant and the co-applicant. It should be a government photo ID such as a driver's license, PAN card,  Voter ID card, Aadhar card, Passport.

  Proof of residence of the applicant and the co-applicant

  Academic documents that are required are :
SSC, HSC, Graduation mark sheets

Mark sheet of any entrance exams like GRE/GMAT/TOEFL/IELTS
Proof of admission – Admission letter offered by the college or university.

Income documents :
For salaried people :

  Latest 3 salary slips carrying date of joining details

  Previous 6 months bank statement of the salary account

  Previous 1 year's Form 16 from the employer along with 1 year income tax return
For self employed :

  ITR of previous 2 years along with computation of income

  Audited balance sheet of previous 2 years

  Bank statement of previous 8 months

  Proof of turnover (latest sales/service tax return)
For Self Employed – Professional

  ITR of previous 2 years along with computation of income

  Audited balance sheet/proft and loss statement of previous 2 years

  Bank statement of previous 8 months

  Proof of Qualification

  In case of collateral loan, a collateral can be a flat, home, or non-agriculture land the following documents are required:
   Property title deed

 Building approved plan
  NOC for a mortgage from builder or society  
Loan friendly banks and aggregators in India for studying abroad
Here is a list of few banks which you can approach for education loan for abroad studies :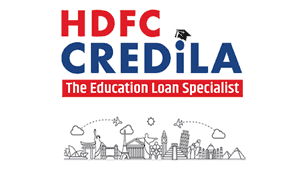 HDFC Credila, an HDFC Ltd. Company, is India's First Dedicated Education Loan Company. It has funded thousands of students from all over India across in 2100+ educational institutes and 35 + countries. Some of the benefits of taking loan from HDFC Credila include :
No margin money required

There are options of upto 100% finance

Tax benefit under Sec 80E
Rate of Interest is quite feasible
There is no upper limit on loan amount
There are long term loans as well resulting in easy EMIs
Flexibility in collateral security requirements
Loan against property mortgaged with HDFC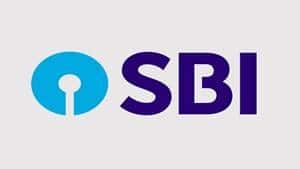 State Bank of India is SBI is considered to be India's largest loan financer . SBI Loans can be availed by Indian Residents.  For upto Upto Rs 7.5 Lacs, effective interest rate is 10.50% . For loans above 7.75 lacs, effective interest rate is 10.75% . There'a 0.5 5 concession in the interest rate for the girl students. Also, there's 0.50% concession for students availing of SBI Rinn Raksha or any other existing policy assigned in favour of State Bank Of India.

Axis bank provides education loans for studying abroad starting from as low as Rs. 50000. Max loan amount can be upto 75 lakhs.  The loan covers hostel fees, tuition fees, cost of the books . It offers Interest ranging from 10.5% – 12.5% depending upon the loan amount.
Your content goes here. Edit or remove this text inline or in the module Content settings. You can also style every aspect of this content in the module Design settings and even apply custom CSS to this text in the module Advanced settings.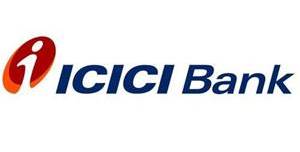 ICICI Bank provides loans upto 1 crore for studying overseas. They Collateral free education loan of up to Rs 40 lakh for select institutes/ courses. The repayment options and tenure options are very flexible to meet one's personal requirements.
An aggregator is an external company who has partnership with banks to get you a loan. Here is a list of few aggregators which you can approach for education loan for abroad studies
Gyandhan is India's first education based financing platform. Apart from loans, they also provide scholarships and crowdfund the research projects. Some of the partners of Gyandhan are Axis Bank, Avanse, Bank Of Baroda, ICICI Bank, SBI.

MPOWER Financing provides loans to international students without collateral, consigners or credit history.  It also covers miscellaneous expenses for students such as books, food, insurance and housing. 
To avoid last minute confusion and surprises, plan your education loan well in   advance. Keep all the documents in place and other stuff ready to meet all the deadlines. You should have an idea about all the expenses that you will have to bear including tuition fees, cost of living, travelling and other such expenses which may seem to be very small but can make a considerable difference in your budget. To make sure you invest your penny at the right place, look out for the ROI of the course/program you are going for. Hope this article helped you to narrow down your choices on choosing the correct bank/aggregator to fund your education loan for abroad studies.