Your dream job may waiver from the much sought-after consulting to heading the marketing or financial team of a fortune 500 company. Does that ring a bell?
Whatever your dream job is, a master's degree is capable of opening up a number of doors with specialised knowledge, connections and placements. As a matter of fact, there is a plethora of master's degree programs you can aim for but for anything related to business, MBA sounds good.
This may surprise you a little but the era of MBA as the front-runner for post-graduate education is over. The emergence of Masters in Management has turned some tables.
There are several reasons due to which the degree has been able to attract a large number of aspirants towards itself. The primary reason being MiM doesn't require work experience as part of the admission procedure. Secondly, it's a cheaper alternative available to the students with almost 50 percent of the fee when compared with MBA from reputed B Schools. Therefore, the degree is often considered as a precursor of MBA programmes, providing introductory knowledge on entrepreneurship and leadership skills and thus helping the students in developing managerial skills.
But, time and the cost effectiveness are not the only reasons for the movement of the students towards the program. Rather, the doors of opportunity which MiM degree is able to open up for the graduates is the most important factor influencing the choice students. The degree has gained popularity over the years because students fresh out of universities realise that MiM qualification is their golden ticket to highly sought-after graduate positions at top multinational companies.
ᐧ
Jobs after Master in Management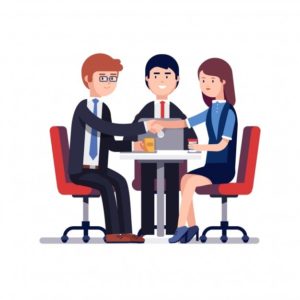 MiM degree provides you with a high level of flexibility in terms of choice of specialization. You can choose to specialize in Marketing, Finance, Strategy, Entrepreneurship, Accounting, among many others. However, the job opportunities for each specialization are nearly similar, as the fundamental portion of the curriculum is the same for all degrees. But, specialization in diverse streams enables you to get into a whole range of different industries ranging from Finance to Data Analytics.
Most of the B-Schools integrate internship as a part of their curriculum for the students. Thus, providing them exposure to the workplace even before the completion of the program. This not only enables the students to experiment and discover their area of interests but also helps them in developing plenty of managerial and leadership skills through practical experience and exposure.
While observing the demographic of a MiM classroom you will notice that an average MiM student has very little work experience. This is the primary difference between the aim of the MiM and the MBA degree, as one joins the MBA to shift careers, aiming to enter the field of management after gaining experience in other industries. As the average MiM student has very little work experience, they are able to bag entry level roles. In fact, MiM graduates find jobs easier to come by due to the larger number of entry-level roles as compared to specialist roles. They get more job opportunities and are even sometimes hired in bulk. The hiring of MBA graduates is more individual, catering only to fill a specific need. However, due to the similarity in nature between the MBA and the MiM degree, MiM graduates face minor competition from MBA graduates for the same jobs.
As a MiM graduate, you may get an opportunity to kick-start your career with entry-level roles such as a Management Trainee, Financial Services Analyst, Graduate research analyst, etc. in mainly Consulting, Finance/Accounting, Sales/Marketing, Operations/Logistics in that order. MiM graduates mostly enter the Consumer Goods, Consulting or Financial Services/Banking Industry.
We have presented below the employment statistics for MiM graduates from Top B schools. The following table will help you to understand the different sectors in which MiM graduates are able to find employment opportunities.
Name of University
Finance
Consulting
Information

Technology

Others
HEC Paris
35
31
7
27
London Business School
27
48
13
12
CEMS
14
27
16
43
Rotterdam School of Management
18
30
10
46
ESCP europe
32
27
                      41
Hence, looking at the aforementioned table you will be able to understand one can never be sure about the job prospects after MiM degree, but one thing is certain. MiM degrees are very popular and well-known among students and employers alike. Employers look for young and insightful recruits since they can be molded into an asset for the company more easily. Young employees tend to be much more energetic, and eager to apply their knowledge in a business construct.  They also learn fast, are more adaptive, and less hesitant to take risks. Seeing these qualities combined with a passion in business, companies are more likely to invest in them and hire them.
Top B-Schools, Average Salaries, and placement after MiM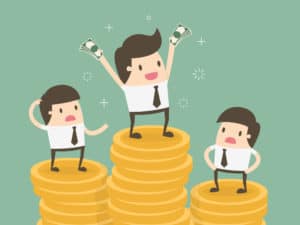 If you're planning to pursue MiM, it makes sense to pursue it from a Top-ranking college.
You will get a pretty good idea about the nature of the school by a quick look at their rankings since the rankings are based on metrics which students' value such as Average Salary, previous rankings, Class strength, Program length etc, have been compared for the top 20 schools.
The latest Masters in Management (MiM) Rankings by the Financial times are as follows:
Ranking
Name of University
Weighted Salary

(in $)

1
University of St.Gallen, Switzerland
108,621
2
HEC Paris, France
96,249
3
London Business School, UK
89,801
4
Essec Business School, France/ Singapore
93,461
5
ESCP Europe, France, UK, Germany, Spain, and Italy
80,346
6
University of Bocconi, Italy
77,452
7
University College Dublin, Ireland
68400
8
Rotterdam School of Management, Erasmus University, Netherland
78922
9
Cems
80200
10
IE Business School, Spain
79784
Also, these reputed top companies are frequented by esteemed companies such as General Electric, Accenture, Nestlé, Oliver Wyman, American Express, GlaxoSmithKline, Oracle, Apple, Goldman Sachs, PricewaterhouseCoopers, Ernst & Young, McKinsey & Company, DBS Bank, L'Oréal, Coca-Cola, KPMG, IBM, and BNP Paribas. As discussed above, after completion of MiM, graduates get to have a plethora of job opportunities in many sectors. In Banking Sector: Deutsche Bank, HSBC, Bank of America, Wells Fargo, Citibank, Chase, and Barclays have a high number of MiM Graduates as employees. Top multinational companies are preferring MiM graduates because of the multidisciplinary skills they attain during their course.
In this way the MiM is offering heavy competition to MBA graduates, as these MiM students are developed to take up roles which earlier would have been reserved for MBA students, this way the companies can develop managers who are aligned to their companies values and do not have to go through the trouble of training new people for upper management jobs.
As far as post-study opportunities are concerned, students get placed all over the world be it Dubai, Hong Kong, Singapore or London.
Career Path after Master in Management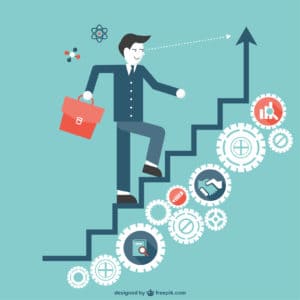 Here are some typical career paths for graduates of a Master's in Management Degree program:
Supervisory Roles
MiM graduates also grab supervisory positions. The fundamental principles of most disciples of management are taught in the program, which makes the student an ideal fit for such a role, as he/she can easily relate. For example, the program teaches managers how to resolve team conflicts, improve team work, and how to participate in ethical processes.
Managerial roles
A range of industries require strong managers, and those with a Master's in Management are well positioned for these careers. Over a period of time after gaining sufficient experience one can become the Development Manager, Advertising Manager, Sales Managers, Managing Director, and higher positions. This is mainly due to the curriculum and method of teaching, with a perfect mix of classroom training and case studies giving students a theoretical foundation of business along with the tools to relate concepts to its practical applications and implement them.
Leadership Roles
A Master in management programme prepares you for handling leadership position at the highest level of organisation in different industries. The executives from every organisation can be benefited from the knowledge and skills obtained by completing this program. In fact, the fundamental perk of the MiM degree helps students achieve skills, which can even propel them to become the President or CEO of the company.
For Example- Consider the average MiM Graduate who wants to enter into Consulting. You then start off with an entry level role and be an entry-level analyst, getting an average of $60-70K base salary at the age of 24-25. After 3 years, you can expect to work as an associate analyst and by the time you're 30, you can be a senior analyst, earning around $90-130K per year, with a 10% bonus in a good year.
A little-known fact about the MiM degree is that unlike other degrees, it focuses on a curriculum which valued entrepreneurship and self-dependency more than ever. Hence the degree is very useful especially be to all those with an entrepreneurial mindset who plan to go ahead and wish to start business of their own.
Also, many MiM graduates choose to return to their family business. The degree provides them with the insights into the business arena and leads to the development of sufficient skillset and thus they feel they are primed to lead the development of their family business and hence return to the same.
Conclusion
MiM is an amazing degree and could be one of the best investments you ever make in your life. Many reasons have contributed to the emergence of the MiM degree, which has given students a lot of career options. You can even start your career in prestigious companies such as McKinsey, Deloitte and Goldman Sachs. Rest assured, your career trajectory seems to be in good hands if you embark on a Masters in Management Career.