HOW TO GET INTO YOUR DREAM SCHOOL?
At this point of time you have decided to pursue a Master's in Management (MiM) program but the very first question that pops up in your mind is "which colleges to apply to".
The question, "Why did you choose this college for your masters?" will asked repeatedly not only in your interviews of the colleges you apply to but even when you apply to internships and full time opportunities during/ after your masters. Although, the question looks very simple in the first go, as soon as you start thinking about it, confusion and uncertainty start building up. This answer to this question forms a base for the even tougher question – What would you like to do in the future? Since, MiM programs are very different from MBA programs in terms of the flexibility they offer, different specializations offered and the diversity in curriculum offered by each school. Although, there is no magic formula to answer this question, a structured thought process does help in figuring out the best "fit" as per your profile. ?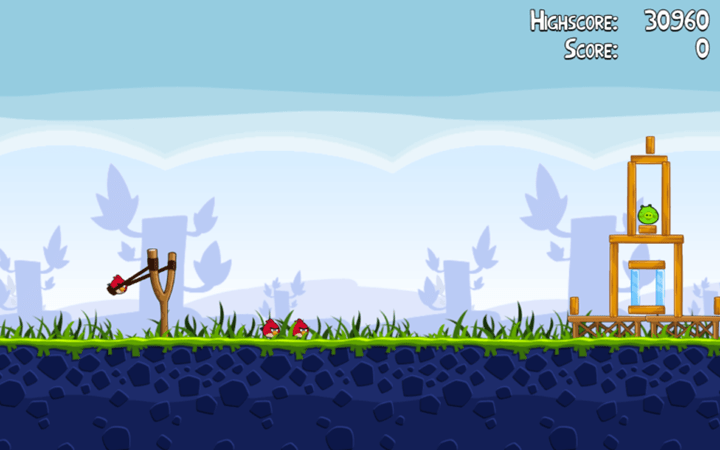 Choosing a MiM school is similar to the game of angry birds. The game has 3 major components- the bird (you), the pigs (your ambitions), the catapult (school). The aim of the bird is to hit the pig while strategizing about managing different obstacles that come in between using the catapult. As a first step, we would advise you to do a microscopic evaluation of your professional, academic and extra-curricular experiences. This will let you know your strengths, weaknesses as well as figure out areas of interest. All these past experiences will let you figure out what kind of "Bird" you are, the mighty eagle who is very decisive, the bomb full of energy, the freshly hatched blues etc. You are the best judge of your profile (although, we recommend evaluating your profile with professionals to negate the under/ over valuation you might have done) in terms of your potential and the work you have done till now.
 Next, take a look at the puzzle, in the MiM context this translates into…..what are your short term and the long term goals. The interview question here is "What are your career goals"? Like Angry Birds, MiM programs give you multiple chances to explore this in case you are not clear. To further narrow down use process of elimination for things you do not want to do at all. This will help you keep 2-3 options (Marketing, Finance, Analytics, and Economics etc.) which you would like to explore during your course. For eg. You might have worked somewhere as an intern and based on that you could judge whether you would want to go that industry or not. You might have thought of an idea during college but never worked full time on it or liked the industry a specific case in some of your course was focused on. Taking a look at the specializations offered by the schools will help you prepare for the long term goals. This will help you look at a bit clearer picture as to which "Pigs" or "Aims" or "Business Sectors" you want to hit.
 After figuring this out, it's time to choose the "Catapult". A MiM school is like the "Catapult" that pushes you towards your aims. Unlike Angry Birds you have the option to choose your catapult. Now, that you know what strengths you have, it becomes easier to choose the catapult that would give you the ideal trajectory towards your career path.
 We suggest using a process of elimination initially to narrow down your options while considering all the possibilities to avoid any future regrets. Maybe you would have used this process while choosing a gift for your partner. Naah, he doesn't like blue color. Black color makes her look dull. He already has lots of white shirts. She was mentioning she wanted to try an uncommon color this time etc.
 Taking a look at the college rankings should be your first step after this thought process. This will give you an idea of which schools offer this program, where the schools are located and how the school is doing over the course of time.
 Next step, look at the admission requirements for schools starting from top. (GMAT score, academic achievements, work experience, career expectations, class profiles, language requirements, curriculum during bachelors, location, duration of course). Also, these requirements are to be considered as a whole and not one at a time. For eg. IE Business School has an average GMAT score of 650 with a very intensive focus on entrepreneurship. In case your GMAT score is 620 but have entrepreneurial experience, it will negate the low score. Similarly, ESADE ranks low on the ft rankings but 52% of students work in field of consulting after their graduation. You have to look for these specifications in order to have a better understanding. After doing a self-evaluation, you can ask for a profile evaluation on our website to get further clarity.
After evaluating your profile, you will be able to figure out schools into three different segments – "Difficult to get in", "Have good chances", "Backups".
Next, visit in-depth the websites of these schools to see what they offer and how it will act as the right catapult for you. For e.g. If you are interested in entrepreneurship you might want to look how many startups have been incubated from that school recently, how well is the curriculum designed to give you time to work on your ideas, what is the class profile of current students, what are the different specializations offered in case you want to explore. College websites offer a lot of features like placement reports based on business sectors (consulting, finance, marketing etc.), international mobility, overall duration of the course, Return on Investment etc. Some colleges give you an option on their website where you can chat with students currently studying there. College websites tell you a lot about the student life and clubs and associations that offer you practical exposure to various career paths. Engagement in Social media (Facebook groups, pages for colleges and associations), Youtube interviews of students and faculty (Campus Channel) and school blogs (LBS student blog) are a good source to collect information
If you follow these steps sincerely and diligently, you automatically start liking certain colleges more than others. This will also help you eliminate options that do not interest you at all from the first two segments because the focus area of the "Catapult" is not exactly what you are looking. Now you will be left with a narrowed down list. We recommend you apply to a mixed bunch of colleges from each segment. 3-4 schools overall, with not more than 2 schools from each segment. If you still have a lot of options we recommend you to repeat the process again and then go for the best option as per your priority (study: overall rank, job: salary etc.)
Hope this article makes it a bit clear on how to choose a MiM School!