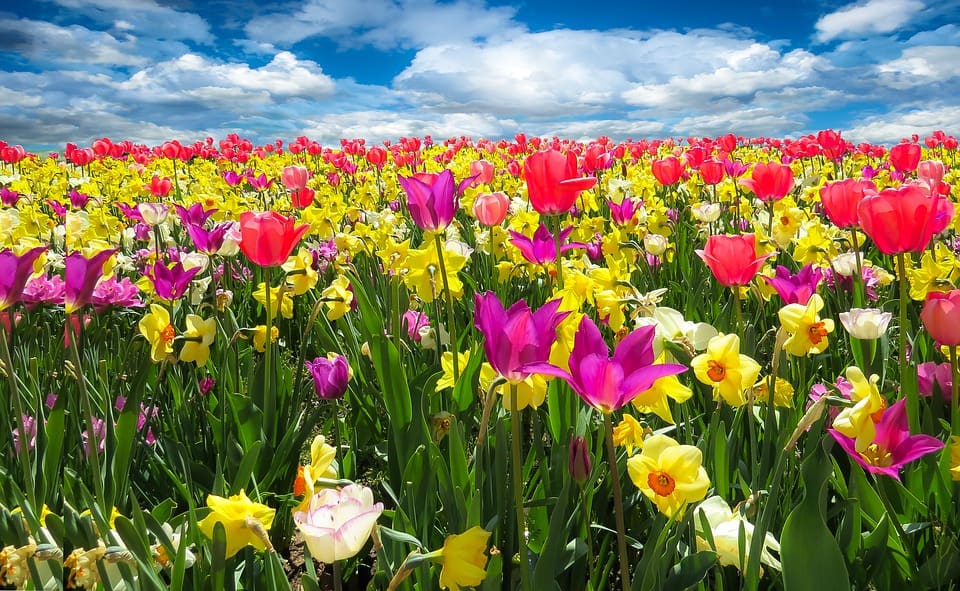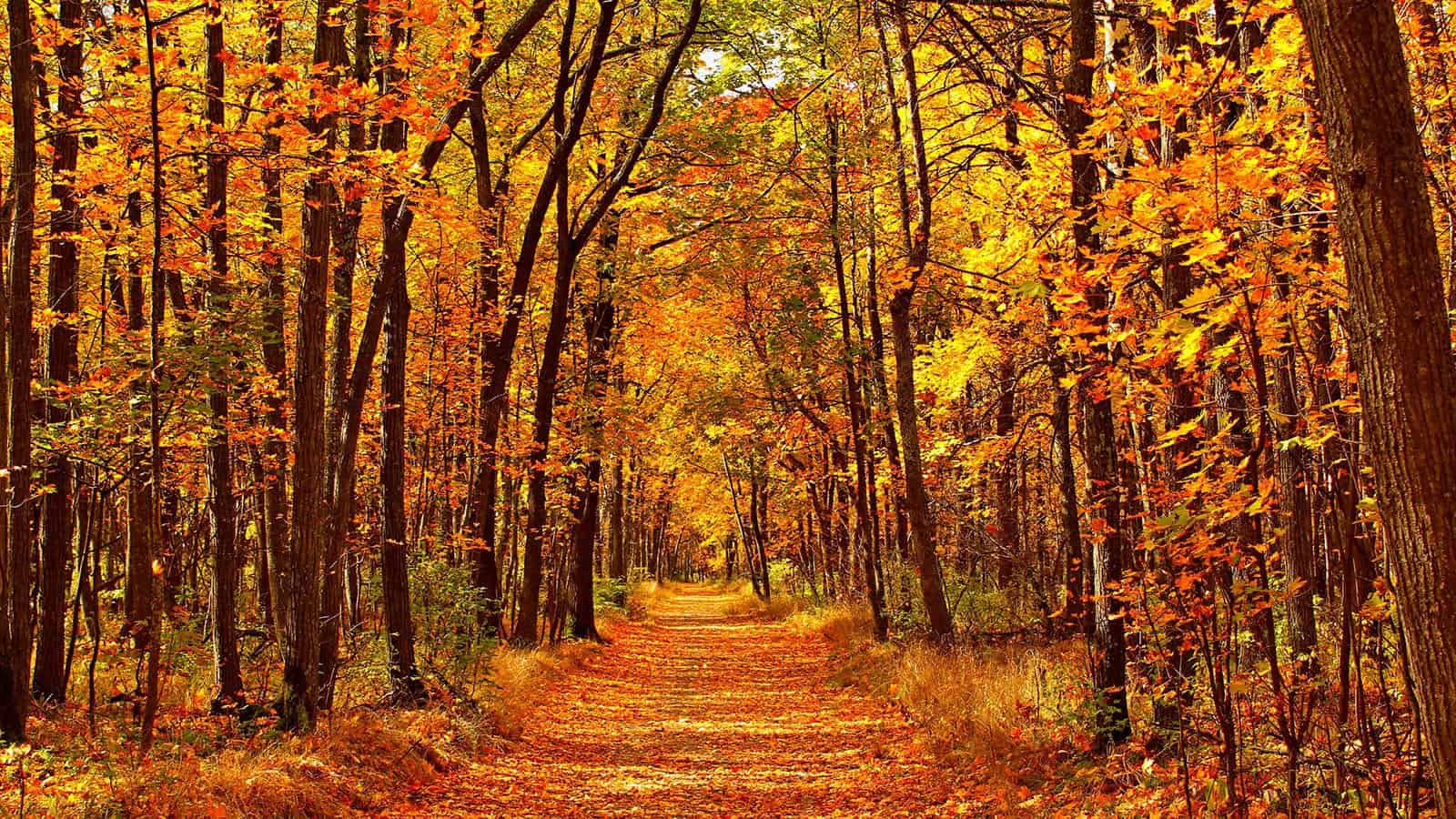 You're now ready to apply to all the universities you've shortlisted. You've done your internships, written your fair share of standardized tests, received your LORs. But unfortunately, there's still one big question in your mind that you can't quite seem to shake off: what even is 'fall' and 'spring' intake?
Although colleges have allotted a time for students to send in their applications, there is still some confusion related to this subject. Should I consider spring or fall admissions? Which one will I benefit from the most? What's the difference in the application procedure?
Your head is probably spinning now.
Don't you worry! I'm here to set the record straight. In this article, I'll give you a brief overview on the differences between these two types of admissions.
2) A Small Definition of the Two Intakes:
Fall Intake: Starts in late August and ends in late December or early January.
Spring Intake: Begins in January and ends in early May.
There are little to no differences between these two intakes in terms of what the college has to offer (professors, educational resources, lab supplies, etc). However, it is to be noted that universities have followed this tradition for a long time. Some schools offer only one of the above-mentioned intakes, while other offer both.
The biggest reason why this method is followed (especially in US universities) is because it is not easy to accommodate all the admitted students in a single semester. Thousands of applications are received by well-known universities annually, and it is rather difficult to handle all the students at the same time. There are only so many classrooms available.
3) Should I consider Spring Intake?
It is quite obvious from the dates written above that fall intake begins much earlier than spring intake. Also, there are certain things to consider about the fall intake before we proceed with this section:
About 25 percent of universities, specifically those in the US, have only fall intakes for most of the courses they offer.

A noteworthy number of universities in the top 100 do not have any admissions open for spring.

Since students from most countries will be done with their undergraduate program by June/July every year, the ones with fully prepared applications will probably opt for the fall intake, which usually begins in September.
So as you can see, the most conventional option is the fall season intake. But don't let that faze you. If you really feel like you need to apply during the spring season, weigh the pros and cons and get going!
If you are a student who has personal commitments to attend to, then you could consider spring admissions. Personal commitments could range from employment to unexpected circumstances. In some cases, students just want some free time, so that they can take a break and pursue a new course, develop new skills (may it be technical or non-technical), or take up a hobby that will benefit them in the future. If you cannot immediately get back to the grindstone, then think about the spring intake process.
Also, if you haven't got your application ready by September, the ideal thing to do is apply during spring admissions. Your application must contain:
GMAT/GRE score

Essays/Statement of Purpose

LOR  

IELTS/ TOEFL/Other English language qualifications
Remember not to rush things up just so you can finish compiling your application before the fall intake. A great GRE /GMAT score is mandatory in most universities, even ones that aren't too prestigious. Therefore, it is good to wait for a while, learn for the exams of your choice, prepare your application steadily, and apply during the spring period. You may never know; this might just land you in the college of your dreams.
For people who want to take a break year only to assemble the perfect application, a spring intake can lend the required time without sacrificing an entire year.
4) Fall vs Spring: The Details:
Here are three common points to consider about both types of intakes:
Application procedure: As I mentioned above, an application must contain letters of recommendation, GMAT/GRE, TOEFL/IELTS scores, college transcripts and essays/SOPs. Hence there are limited differences between fall and spring admissions in this regard. Just be sure to create the best version of your application.
Internships/ job opportunities: Do you know that it is possible to finish your program in just three semesters? Yes, you can reduce an entire semester from your coursework; colleges are that flexible. But this is an added advantage for fall intake students: it is easier to graduate in three semesters in that case because you will finish off your course by the next spring semester, and will have a few months of preparation time before college recruitment. In those few months, you could work part-time, take up internships, and develop extra-curricular skills.
Visa: There is a myth running about on its sneaky toes, one that claims that it is easier to obtain a student visa during fall intake. But this has no real evidence, as you're more likely to get a visa depending on your overall profile.
5) Disadvantages of Spring Intake:
Now, before you hop onto the spring intake train, please note a few of the negatives when you select this decision:
Financial Aid: Some financial aid programs are funded limitedly. Institutions may have worn out all of the government resources before the spring semester begins. Also, merit-based scholarships may be first-come-first-serve basis or require students to apply by a deadline. In this case, it may be an extra advantage for fall intake students.
Courses: In fall intake, as the number of incoming students are more as compared to spring intake, the courses taught are also high. So it is best advised to check with your target college about the courses offered in spring intake and if you are missing out on an important course which might add more weight to your resume or if it is negotiable.
Jobs: Job intakes will be lesser for Spring applicants in their first semester as all the available posts would have already been taken by the Fall applicants because of their semester advantage.
6) B-Schools which accepts application for spring intake:
I have attached a list of business schools all over the world that offer spring admissions. Take a look below:
| | | | |
| --- | --- | --- | --- |
| Sr. No. | School Name | Country | Programme name |
| 1 | IE Business School | Spain | Master in Management |
| 2 | National Singapore of University:NUS | Singapore | MSc in Management |
| 3 | Singapore Management University | Singapore | MSc in Management |
| 4 | Ivey Business School | Canada | MSc in Management |
| 5 | IESEG School of Management | France | Master of Science in International Business |
| 6 | Grenoble Graduate School of Business | France | Master in International Business |
| 7 | HHL Leipzig Graduate School of Management | Germany | MSc in Management |
| 8 | Maastricht University | Netherlands | Master in International Business |
| 9 | Australian National University | Australia | Master of Management |
| 10 | Melbourne Business School | Australia | Master in management |
| 11 | University of Sydney | Australia | Master in Management |
| 12 | Monash University | Australia | Master of management |
| 13 | Macquarie Graduate School of Management | Australia | Master of Management |
| 14 | Swinburne University of Technology | Australia | Master of Business Management |
| 15 | Sydney Business School, | Australia | Master of Business |
| 16 | La Trobe University | Australia | Master of Management |
| 17 | University of the Sunshine Coast | Australia | Master of Management |
| 18 | Aquinas College | USA | Master of Management |
| 19 | Barry University | USA | Master of Management |
| 20 | Bellevue University | USA | Master of Management |
| 21 | University of South Carolina, Moore | USA | Master in International Business |
| 22 | University of Maryland University College | USA | Master of International Management |
| 23 | Washington School of Business | USA | Master of Science in Management |
7. Conclusion
Now that you've read through the article, you probably know of the points to consider before you think of the semester to apply to. But doubts don't go away immediately, and you might still find yourself scratching your head. At the end of the day, the choice is yours. Introspect on where you are in life at the moment, and what your goals are. If you really think that you have everything ready, and you're better off applying in fall, then you probably should. Or if you think you still need some time (maybe for yourself or something else that has cropped up), then maybe that is the best decision! Don't linger too long on the application process; do what feels right for you. It may be fall, it may be spring, but your dream college is here to bring you in!