Duke Fuqua School of Business
DEGREE
Masters in Management Studies
(MMS)
DUKE MiM  Overview
The Duke MMS Review is useful for people who want to gain a quick understanding of the Masters in Management program at Duke Fuqua Business school and understand if it would be a correct choice for them. Apart from a brief review of the school, data about the Masters in Management also known as Masters in Management Studies application process, the class profile and placement statistics  are presented.

Exchange partners
120+

Female
47%

Non-US Citizenship
%

Class Size
131
| | | |
| --- | --- | --- |
| | Financial Times'18 | – |
| | The Economist | – |
| | QS WORLD RANKINGS '18 | 19 |
Program and Curriculum
Recent graduates looking to truly stand out as they launch a career choose this 10-month Master of Management Studies program. You'll combine a foundation in multiple business disciplines with practical exposure to kick-start your professional career. Working with an international peer group and our world-renowned faculty, you'll have the opportunity to explore different opportunities as you take the next steps toward your future
The structure of the Master of Management Studies program is designed to ground you in each of the functional areas of business, while helping you explore different industries or opportunities you may want to pursue.
What sets Fuqua apart is the way we structure our programs—as learning teams. You'll collaborate on coursework and projects with a team of 4–6 students hand-picked to ensure you learn from people with different backgrounds.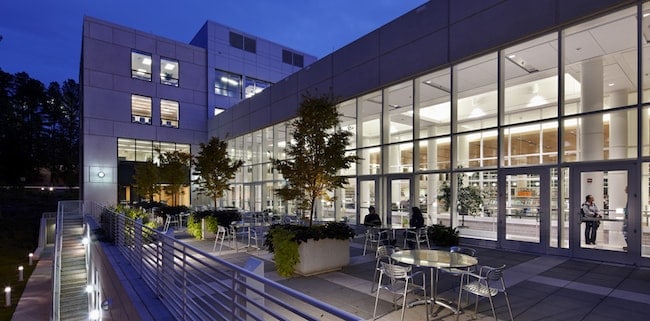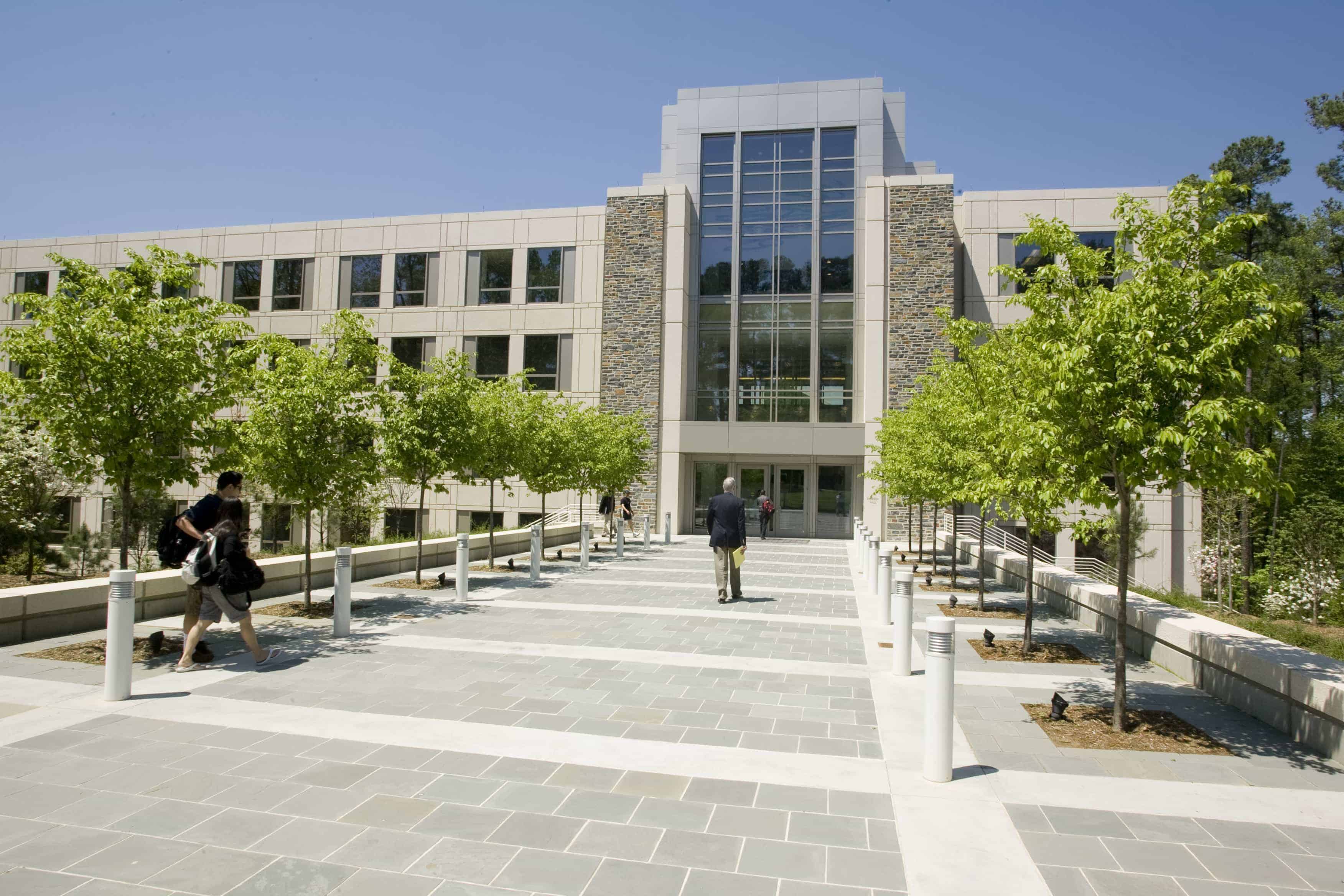 A Mix of Core Courses and Electives are offered
Here are some examples of the same
Fundamentals of Business Economics
Introduction to Financial Accounting
Quantitative Business Analysis
Spreadsheet Modeling and Decision Analysis
Business Communication I
A Mix of Core Courses and Electives are offered
Fundamentals of Business Economics
Introduction to Financial Accounting
Quantitative Business Analysis
Spreadsheet Modeling and Decision Analysis
Business Communication I
Corporate Visits, with site visits ranging to companies like ABB, Bloomberg, Accenture, Macquarie Group, Self-Help, Square1 Bank, and Oppenheimer Funds, you'll explore many different aspects of the business including strategy, operations, marketing, venture capital, startup management, and social impact.
Several Industry Conferences are conducted
Some examples being—>
The Duke Conference on Sustainable Business and Social Impact, led by the MBA Net Impact Club
FoodCon
Energy Conference
Duke is home to a variety of clubs, some of them are
Asset Management
Consulting
Energy
Finance
Asian Business
Indus
Arts, Cricket
Employment
86% of MiM graduates get placed within 3 months of graduation. Options are pretty high for global jobs as well. Graduates can work in a wide range of sectors.

Top 3 Sectors
Finance     28%
Consulting 18%
Marketing       13%
Companies recruiting from Duke MMS
Finance Sector
Goldman Sachs
Deloitte Financial Advisory Services
Empire Capital Holdings Deloitte
HSBC Bank, North America
Lincoln Financial Group
Morgan Stanley
Merrill Lynch
Consulting Sector
McKinsey & Company
Accenture LLP
Ernst & Young
Roland Berger
Marketing
Adivo Associates
Fresh Digital Group
Slack
Want to be a part of 2019 success stories?
Want to know your chances at Duke?
DUKE Alumni Info
With an alumni network of 22,000, our graduates are making a difference worldwide in a diverse set of organizations that range from global corporations to start-ups. Year after year, students connect with sought-after companies looking for professionals who have the ambition to make a difference
67% of jobs found by the MMS batch of 2018 were through active networking.
Some Famous Alumni
Tim Cook (CEO of Apple)

Melinda Gates
Masters of Management programme: Class profile

Class Size

GMAT Range

Average Age

Nationalities

Female

 Average Work Exp
Useful Information:
The MMS programme at Duke Fuqua gives you the opportunity to get insights from industry experts, through this approach you will realize how to apply classroom learning in the real world.  This will massively build your confidence and will also prepare you for the corporate culture.
Eligibility
You should have no more than 2 years of full-time, post-graduate work experience.
You must have earned, or expect to earn, a bachelor's degree from an accredited college or university by the start of the program.
If you already have an MBA or its equivalent, you are not
Masters of Management Deadlines
 Rounds                     Deadline Dates
   Round 1                  30th October 2018
   Round 2                  22nd January 2019
   Round 3                   7th March 2019
   Round 4                    11th April 2019
Next Deadline Approaching in
Check out what our Past DUKE clients say about our Services
Application Documents
Transcripts of your previous institution
An official copy of your degree certificate
Online application form
Application Essays
GMAT/GRE score
One page CV
2 Letter of Recommendations; one academic & one professional
IELTS, TOEFL, Cambridge CPE, CAE or PTE Academic score (for some international students)
Application fee 125 USD, nonrefundable, but can be waivered.
Application Essays
The Duke MMS application comprises of 3 long essays and 3 short answer questions. Duke takes its essays very seriously and uses it as a medium to understand the strengths and weaknesses of prospective students. So make sure your essays are top notch.
Duke MMS Long Essays

Question 1 (600 words)
The "Team Fuqua" spirit and community is one of the things that set the Fuqua experience apart, and it is a concept that extends beyond the student body to include faculty, staff, and administration. When a new person joins the admissions team, we ask that person to share with everyone in the office a list of "25 Random Things About Yourself."
As an admissions team, they already know the new hire's professional and academic background, so learning these "25 Random Things" would help them to get to know someone's personality, background, special talents, and more. In this spirit, the admissions committee also wants to get to know you—beyond the professional and academic achievements listed in your resume and transcript. You can share the important life experiences, your likes, and dislikes, along with your hobbies, achievements, fun facts, or anything that helps us understand what makes you who you are.
Question 2 (400 words)
Chose only one of the two options below. Respond in 350 words at most.
Option 1 Question: For our MMS: Foundations of Business class, the admissions team is looking for students who are eager to engage with, and learn from, their classmates. This learning takes place both inside and outside the classroom, as extracurricular engagement is an important part of the MMS experience. Describe how you would plan to be engaged outside of the classroom and how your unique perspective, experiences, and passions will add to the MMS community.
Option 2 Question: The MMS: Foundations of Business program is developing leaders who are able to effect change in the communities of which they are a part. Share a time that you were able to make a change in your community: at school, at work, or at home. How will you use the lessons you learned and skills you developed from this experience as an MMS student?
Optional Essay
If you feel there are circumstances of which the admissions committee should be aware (e.g., unexplained gaps in work, choice of recommenders or lack of a professional recommendation, inconsistent or questionable academic performance), please explain them. Do NOT upload additional essays nor additional recommendations in this area. The optional essay is intended to provide the admissions committee with insight into your circumstances only.
Duke MiM Short Questions
The Duke MMS Application consists of 3 short questions which in many ways supplement your essay questions and cover different areas of your profile. Don't make the mistake of underestimating these short questions and make sure they add to the profile you have created in your long essays and don't just reiterate what you have already mentioned.
Why are you pursuing the MMS degree at this stage in your professional development?
What are your immediate career goals after completing the MMS program?
Life is full of uncertainties, and plans and circumstances can change. As a result, navigating a career requires you to be adaptable. Should the immediate goals that you provided above not materialize, what alternative directions have you considered?